The first PrEP HIV generic just got FDA approval, and it could change lives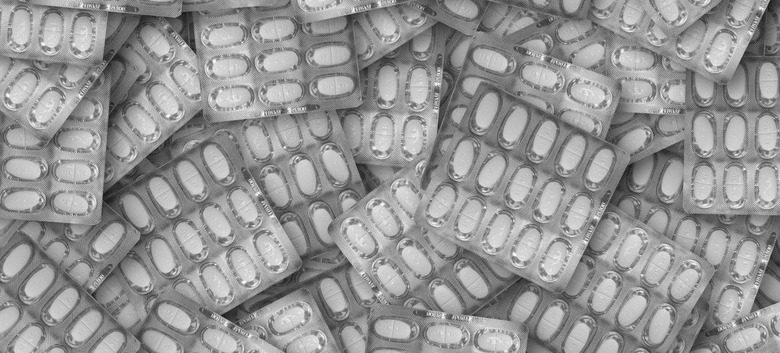 The US Food and Drug Administration (FDA) has approved a generic form of the drug Truvada, an antiretroviral and pre-exposure prophylaxis (PrEP) from Gilead Sciences. The approval notice was posted on the FDA's website yesterday; finer details, such as the cost associated with the generic (Emtricitabine and Tenofovir Disoproxil Fumarate tablets) is still unknown, though the price will no doubt go down. While the name-brand drug is blue in color, the generic version may arrive with a different design.
The move was a surprising — and welcomed — one, authorizing company Teva Pharmaceuticals to produce its own generic version of the life-saving (and changing) medication. Truvada and its soon-to-be-generic cousin are used in the treatment of HIV, and also function as a pre-exposure prophylaxis to prevent HIV infection. According to the FDA's website, the generic drug will be an oral tablet available in 200MG and 300MG strengths.
The company behind the generic, Teva, hasn't issued any statements about the approval, short of acknowledging that it happened. However, FDA Division of Anti-Viral Products Deputy Director Jeffrey S Murray said to publication Poz, "Yes, the first generic for Truvada has been approved and will now be available in the US. Usually, it takes several generics before full cost-savings potential is reached though. Hopefully, this will help to expand PrEP availability for many."
It could be a while before generic versions of Truvada are produced by others; it isn't clear at this time whether Teva has managed to snag any exclusivity period related to the medication. Regardless, this marks a big milestone for the US, with Teva's generic being the first FDA-approved PrEP. Generic versions of Truvada, the name-brand version of which costs about $1500/month for a daily regimen, are already available in some other countries.