The CW network releases cable subscription-free Apple TV app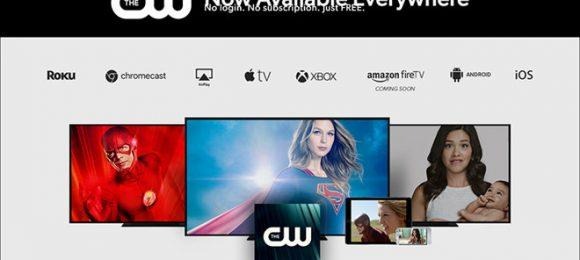 US television network The CW is making the jump into set-top box streaming in a way that can only be described as a cord cutter's dream come true: with no requirement for a cable subscription. In addition to updating its iOS app, the network has released a new app for the fourth-gen Apple TV that allows viewers to watch The CW — including brand-new episodes of its shows — for free with no login or authentication of a cable subscription.
The network's iOS app has already been a rare example of such ease of use, offering unlimited and free access to its shows on the iPhone and iPad, and with the new update to version 2.13.1365 it becomes even more useful. The app now features support for both Apple's AirPlay and Google's Chromecast, so users can stream video to their TV set even without the latest Apple TV model.
For those that do have the fourth-gen Apple TV, they don't even need to worry about using AirPlay. Just download The CW app and instantly start watching the latest episodes of the network's shows, including Supergirl, The Flash, Jane The Virgin, Arrow, Crazy Ex-Girlfriend, iZombie, Supernatural, DC's Legends of Tomorrow, The 100, Vampire Diaries, Reign, and The Originals.
It's worth noting that The CW's app — both on iOS and Apple TV — doesn't offer access to a show's entire archive, only the five most recent episodes, so don't expect to be able to binge watch every season of Supernatural à la Netflix style. Also, since there's no cable or subscription requirement, the shows are ad-supported, but that's a small price to pay for cord cutters everywhere.
SOURCE App Store