The creators suing Epic Games over Fortnite dance emotes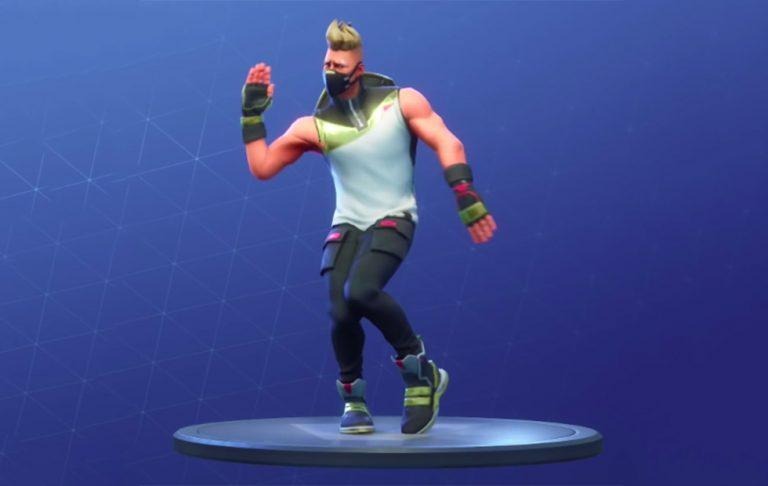 The seemingly inevitable has happened: Fortnite maker Epic Games is being sued by multiple individuals over its alleged infringing use of their iconic dance moves. The first lawsuit appeared in recent weeks from rapper 2 Milly, who has accused Epic of using his "Milly Rock" dance in the game without permission. That lawsuit opened the floor gates and now a number of other suits have followed.
Fortnite, for those still somehow unaware, features a popular battle royale mode that offers cartoon-like characters capable of performing various dance moves. Epic offers some of these dances for free as default moves and unlockable emotes under its Battle Pass system. Other dance moves are offered for sale often at 200 or 500 V-Bucks, the in-game currency.
Epic offers a large number of dance moves, many seemingly featuring recognizable popular segments of viral dances. There's the game's "Fresh" dance, for example, which appears to be based on the iconic dance from The Fresh Prince of Bel Air character Carlton.
Epic was sued by rapper 2 Milly earlier this month over its "Swipe It" emote, and two new legal spats have followed: the aforementioned actor Alfonso Ribeiro, who played Carlton, has sued the company over its "Fresh" emote and the family of "Backpack Kid" has sued over "the Floss" in-game emote. It's possible that other lawsuits could follow — many creators have already criticized Epic for its dance move use and insinuated that they may take legal action over it.
Dear fortnite... I'm flattered? Though part of me thinks I should talk to a lawyer...

— Donald Faison (@donald_faison) April 1, 2018
The use has raised questions over whether dance moves can be copyrighted and trademarked, as well as whether Epic's use of iconic moves constitutes infringement. Though the US Copyright Office allows choreographed and performative works to be copyrighted, there are some strict requirements to get that protection.
The outcome of these lawsuits is hard to guess, but a positive result for dance move creators may usher in a larger batch of lawsuits from other musicians, actors, and more — and they'll likely be directed at more than just Epic. Some have raised concerns over the wider effect the legal matter could have on the entertainment industry as a whole, particularly if it requires larger works to iron out licensing deals for each individual dance move.