The Blu-ray Disc Association talks 3D Blu-ray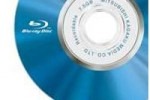 It seems like there have been more 3D films hitting theaters this summer than there have ever been. The quality of 3D films at the movies is also better today than it has ever been making the movies much more enjoyable to watch. The next step is bringing 3D content into the home.
The Blu-ray Disc Association (BDA) offered an update on the state of 3D Blu-ray films recently. The BDA reports that it is working on the technical specifics for 3D Blu-ray films. The BDA is made up of major movie studios, consumer electronics companies, and IT firms.
The key specifications to bring 3D Blu-ray titles to homes include that the films must be backwards compatible. That means that there will need to be a 3D version and a 2D version of each film on the same disc. The specification also stipulates that 1080p resolution must be delivered to each eye. The BDA offers no ETA on when we can expect to see 3D Blu-ray films coming to homes.