The big 'M' with a bold new Zune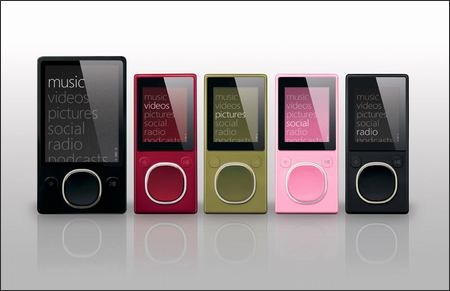 With so much hype around the new Zune, all eyes seem to be on Microsoft. They had big changes to make over their previous model, and the MP3 player market is so cutthroat at the moment. Of course when I speak of cutthroat I'm referring to the swift knife in Steve Jobs hand known as the iPod.
Microsoft isn't pulling any punches this round. With it's sleeker design, bright crisp screen, and wireless synching, Microsoft may make some waves.
I'll hold out on making any final thoughts until I get my hands on one. But I really think Microsoft is making some moves in the right direction. Pick up the 4GB ($149.99), 8GB ($199.99), and 80GB ($249.99) on 11/14.
Zune 2 Unveiled [MP3Newwire.net]