The Austrailian Dream Machine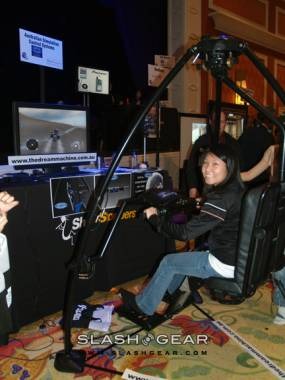 This unique personal simulation system provides a whole body total immersion gaming experience right in your own home. We couldn't help but migrate towards this large contraption at the CES 2007 ShowStoppers event.  One of our editors took it for a spin and as you can see from that big smile she really enjoyed it. Not only can you rotate, you can also twist, tilt, and pan thanks to its unique patented multimodal crown support from which players are suspended.   
Both domestic and commercial versions will be released, but the domestic version does not need its own power source and can connect and get power directly from your PC. And it's easy to setup and store. Expect it to be available in March 2007 for around $1700.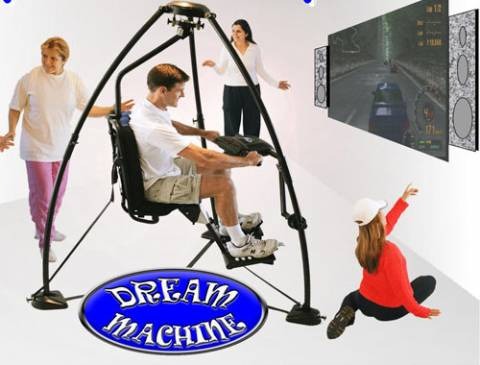 Above photo from Dream Machine web site.