Texas starts using 3D-printers to create dentures for prisoners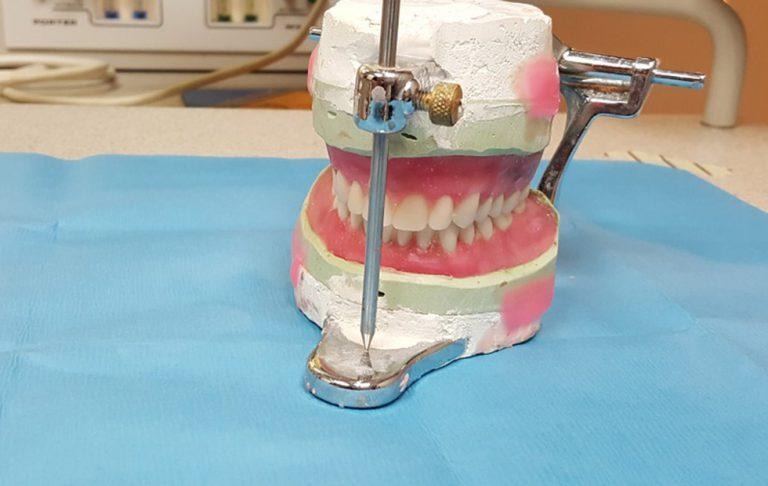 Inmates in Texas prisons will soon have a new way to get prosthetic teeth: through a dedicated denture clinic that uses 3D-printing technology to produce dentures. The new plan will be implemented by the Texas Department of Criminal Justice in spring 2019, hopefully speeding up production and helping more inmates get the prostheses they need.
The new 3D-printed denture movement follows a recent report by the Houston Chronicle revealing that toothless Texan inmates were reportedly often denied prosthetic teeth and instead forced to eat pureed food. Back in October, the local publication stated that Texas' new policy would include hiring a prosthodontics specialist and opening a denture clinic.
Some prisoners have since received their dentures — ones created using 3D-printed technology rather than traditional molded alternatives. With this tech, technicians scan the patient's mouth using a wand, then send the images to a facility that creates custom pairs of dentures using 3D-printers. The entire process takes weeks instead of months.
There are some other benefits to the technology, including the ability to scan the prisoners at location instead of transporting them elsewhere. The 3D-printing technology is also cheaper in the long run versus traditional tech, reducing the price to around $50 per set.
The move aims to solve a growing list of denture requests from inmates, as well as complaints sent to the Houston Chronicle and other publications from inmates who were reportedly denied denture requests. According to the publication, Texas prison providers only approved 71 dentures in 2016, that despite a prison population of more than 149,000 people.
Note: The image above shows traditionally produced dentures.