Tesla software update with autosteer, parallel autopark almost ready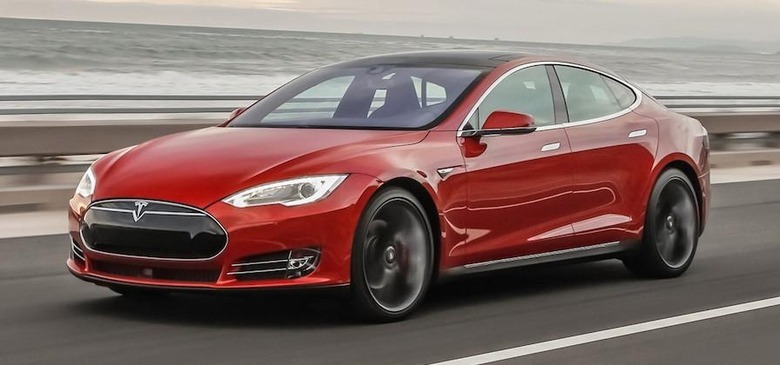 Tesla owners who are eager for the next big software update for their electric vehicles may not have much longer to wait. The next update, expected to bring the software to version 7, will enable highway auto-steering functionality and automatic parallel parking, and is almost ready for release. This comes the CEO himself, Elon Musk, via several posts on Twitter early this morning. No firm release date was given, and there's still one last issue they need to prepare for, but if all goes well we should be downloading the new software soon.
These new capabilities for the Model S have been expected for several months now. Highway auto-steering will give the car a limited self-driving mode, able to handle situations like turning and adjusting speed. Back in March, Musk said the feature would let someone drive from San Francisco to Seattle, with no need to touch the steering wheel.
The issue that Musk mentions they are still working on involves situations where lane markings are difficult to see. Something like faded white lines on grey concrete, which Musk offered as an example. These road marking offer very low contrast, and it's made worse when driving into the sun during dusk hours.
As for the auto parallel park feature, it's expected that it will work similar to how other luxury vehicles function, with the car automatically making its way into a curbside parking spot after pulling up next to it.
Fortunately for Tesla owners around the globe, Musk did respond to a question about where the software would be released by confirming it will be available to all regions.