Tesla puts out media fire with safety facts, upgrades, warranty extension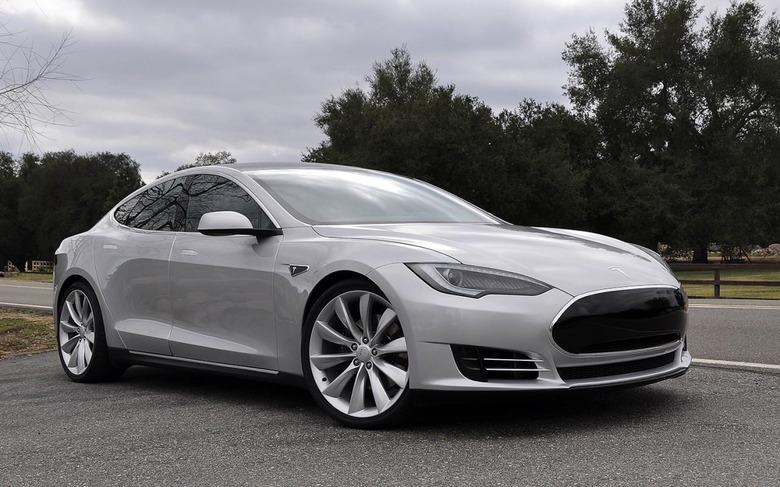 Tesla head Elon Musk has posted a missive to us in the media, who have as a group led consumers to believe the electronic vehicle brand is more fire-prone than gas-powered vehicles. The facts support Musk's claims that Tesla is far and away the safest car brand on the road today. Yet the company is taking matters further by pushing over-the-air software upgrades to the Tesla suspension system and a warranty extension covering fire damage even when the accident is the driver's fault.
Musk's missive took the form of a blog post published late last night. He cites numerous government and private data testifying to Tesla's unmatched safety ratings, crash testing, and on-the-road statistics. All of his citations are, to the best of SlashGear's knowledge, objective.
For starters, there have been zero deaths resulting from Tesla's 19,000 EVs on the road today, compared to hundreds of gasoline car fire deaths every year. As far as non-lethal fires go, Tesla takes the prize there too. Musk writes:
Since the Model S went into production last year, there have been more than a quarter million gasoline car fires in the United States alone, resulting in over 400 deaths and approximately 1,200 serious injuries (extrapolating 2012 NFPA data).
And another interesting statistic:
There are now substantially more than the 19,000 Model S vehicles on the road that were reported in our Q3 shareholder letter for an average of one fire per at least 6,333 cars, compared to the rate for gasoline vehicles of one fire per 1,350 cars. By this metric, you are more than four and a half times more likely to experience a fire in a gasoline car than a Model S! Considering the odds in the absolute, you are more likely to be struck by lightning in your lifetime than experience even a non-injurious fire in a Tesla.
The three recent Tesla car fires that occurred in the US and Mexico have received much media attention, raising concerns that battery-powered cars are more fire-prone than gasoline-powered cars. This led to Musk himself challenging the National Highway Traffic Safety Administration to conduct a full, all-around safety investigation on the company's EVs.
Despite all this, Tesla is even going two steps further to assure the public that the company is committed to safety. Soon it will roll out over-the-air software upgrades to all its vehicles that will automatically adjust the air suspension height on the vehicles when on the highway (to help reduce undercarriage collisions). After that, it will push an update allowing for manual suspension height control.
If the NHTSA finds the cars need structural changes, it will apply those changes to all new cars, but it will also roll out free structural retrofits to existing cars. On top of that, it is extending its warranty to cover fire damage.
SOURCE: Tesla