Tesla Powerwall and companion mobile app gain Storm Watch feature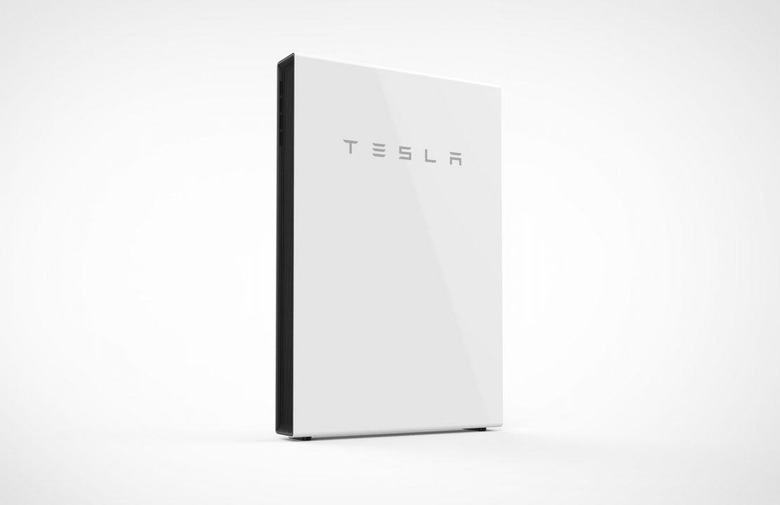 Tesla has been peddling the Powerwall battery system for a few years now. It has announced that a new feature has been rolled into the Powerwall battery system and the mobile app that it works with. The new feature is called Storm Watch and it is designed to automatically detect incoming storms.
When an incoming storm is detected it prepares for the storm by keeping energy stored in the Powerwall. That storage mechanism is meant to allow the battery system to power the home in the event of an outage. Tesla's app allows the user to see where the electricity running the home is coming from be it the grid, solar, or Powerwall.
The goal is to give Tesla customers more visibility into power generation and use in the home. The product page in the app lets the user choose between the vehicle or the Powerwall 2 to access the "Power flow" feature. The recent update lets Powerwall customers that participate in Grid Services programs to know when their systems are benefitting the grid and track power usage for that service.
Grid Services are a bit of a mystery as Tesla isn't clear exactly what that is. Presumably it is a plan in place with electric companies in certain areas to give the utility company access to power from the Powerwall when possible. Tesla is specifically working with a Vermont power company called Green Mountain Power to deploy 2,000 Powerwall units to act as a virtual power plant.
Storm Watch is only for Powerwall customers in selected regions. The exact regions where it is available are unannounced. Its introduction comes right at the height of hurricane season where power outages are common.