Tesla Navigate on Autopilot update brings three new features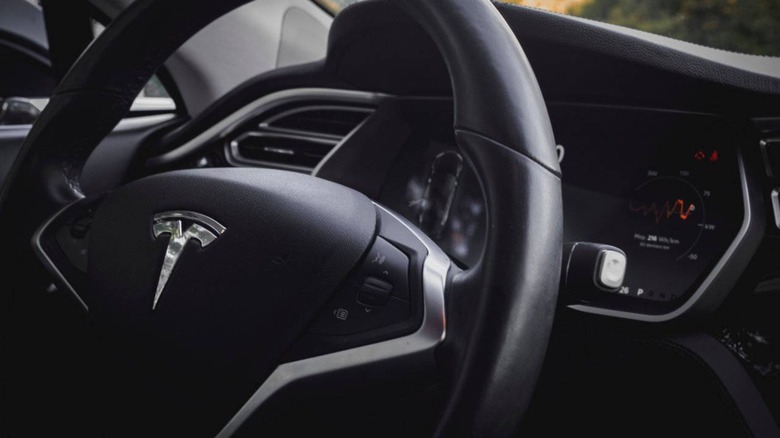 Tesla has announced an update for Navigate on Autopilot, the active guidance navigation feature the company launched late last year. The new version brings a "more seamless" experience, according to Tesla, including a specific option the company had promised it would eventually offer: lane changes without stalk confirmation. The update brings a couple other notable changes, as well.
The Navigate on Autopilot feature is designed specifically for Enhanced Autopilot; it has been used for more than 9 million suggested lane changes over more than 600 million miles driven by customers since launch, according to Tesla. As the video below shows, Navigate on Autopilot guides the vehicle for lane changes, on- and off-ramps, exits, and through highway interchanges.
Upon launch, Tesla owners had to confirm Navigate on Autopilot's lane changes using the vehicle's stalk. At the time, though, the company said that users would eventually have the option to waive this confirmation feature if they want — though, of course, they'll need to remain aware and in control of the vehicle at all times.
That day has finally arrived. With this new update, which is now rolling out to customers who have Navigate on Autopilot in the US, drivers can head into the Autopilot settings menu, press "Customize Navigate on Autopilot," and they'll see three new options:
- Enable at Start of Every Trip
- Require Lane Change Confirmation
- Lane Change Notification
Each is self-explanatory. The first feature gives drivers the option of having Navigate on Autopilot turn on every time the driver puts in a navigation route. Under the second feature, drivers can choose to disable the lane change stalk confirmation requirement. And under the third feature, drivers can choose to receive an audible chime notification for upcoming lane changes.
Assuming the customer's car was made after August 2017, Tesla says the driver will also have the option to get lane change alerts in the form of a steering wheel vibration. Though stalk confirmation may not be active, an alert enables the driver to exercise caution and double-check that it is safe to make the lane change.
Of course, you need the Full Self-Driving Capability or Enhanced Autopilot for Navigate on Autopilot. The new features will arrive in the US as an over-the-air update.