Tesla Motors direct retail sales challenged in North Carolina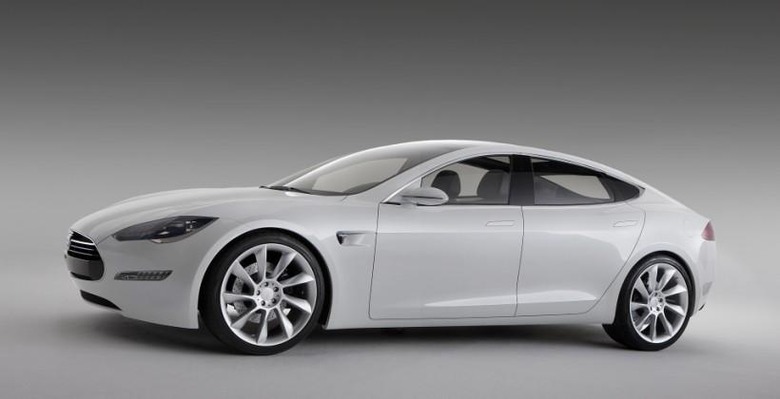 Consumers in North Carolina have welcomed Tesla Motors with open arms, having purchased 80 cars and having reserved another 60, such a quantity that Tesla has opened a servicing center in the state. While consumers have been receptive, it has been a different story with state dealerships and the accompanying salespersons, both of which are side-stepped by Tesla's direct retails sales methods.
Tesla sells its popular electric vehicle via its own website, as well as its expanding series of retail stores. Such is the nature of Tesla Motors, and it is working well for them, doing all the work – right down to delivering the vehicle – on its own. Consumers don't seem to mind. That hasn't stopped North Carolina from going after the company – and others offering direct vehicle sales – via a legislative proposal.
Under the bill, which is being pushed heavily by the North Carolina Automobile Dealers Association, no car maker would be allowed to directly sell its own vehicles within the state, thus eschewing traditional conventions of dealerships. Late yesterday, the NC Senate's Commerce Committee approved the proposal – unanimously – to block such actions. Despite its unanimous approval, the resulting bill will be reduced in some ways, such as removing wording that designates any service providing a computer that is used to order a Tesla Model S as a dealership.
Not surprisingly, Tesla Motors isn't happy about the approved proposal, nor the thought of being forced to offer its vehicles through state dealerships. The direct sales method of offering the buying public its vehicles is part of Tesla's image – it gives the vehicle purchase that little something extra, a feel of being super special or getting something that transcends the normal.
In fact, Tesla Motor's VP of Corporate and Business Development Diarmuid O'Connell compared being forced to sell through dealerships as being like selling a fine wine in a mall's food court. "They're trying to insulate the dealer franchise model from any competition. It's a protectionist move to lock down the market so we have to go through the middleman – the dealer – to sell our cars."
SOURCE: News Observer