The Model S is Tesla's crowning glory. Although really its second electric car, it is the first of its kind to reach international renown and commercial success. It is also the one that has earned the biggest scrutiny and criticism, particularly over driver safety. And while it may have just recently received accolades from the US NHTSA, it has, for the second time this year, failed to get the highest thumbs up from one nonprofit safety organization: the coveted Top Safety Pick+ of the Insurance Institute for Highway Safety or IIHS.
Make no mistake, the Tesla Model S actually earned high scores. In fact, it received top marks in most of the IISH crash test categories. But it did receive only an "Acceptable" grade in the "small overlap front" category, which saw it pushed out of the elite list. And that after the Model S failed to make it to that list earlier this year.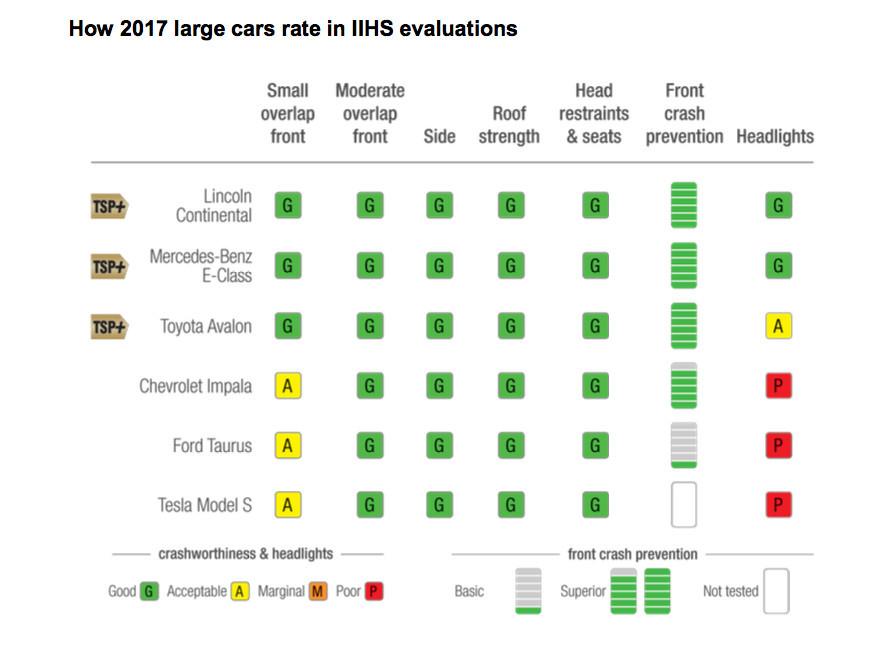 In its February test, the IIHS pointed out how the Model S' safety belt let the driver move too forward, which resulted in the crash dummy's head striking the steering wheel right through the airbag. Tesla promised it would make changes to improve that but the IIHS reported not seeing any significant changes.
To make matters worse for the Model S, the found that the electric car had an acceptable structure but an inconsistent crash performance. In testing two Model S cars, it found that the second one's left wheel intruded farther into the driver's space, from 2 inches in the first test to 11 inches in the second. The second test car's wheel also went 5 inches into the instrument panel.
For its part, Tesla practically downplayed the significance of the IIHS' rating, saying that different private groups have different methods and standards that suit their "subjective purposes". In this case, insurance. Instead, the car maker points to the "most objective and accurate independent testing" done by government agencies, which happened to give the Model S top marks.
VIA: Inside EVs