Tesla Model 3 fans cry bait and switch as ugly headliners make debut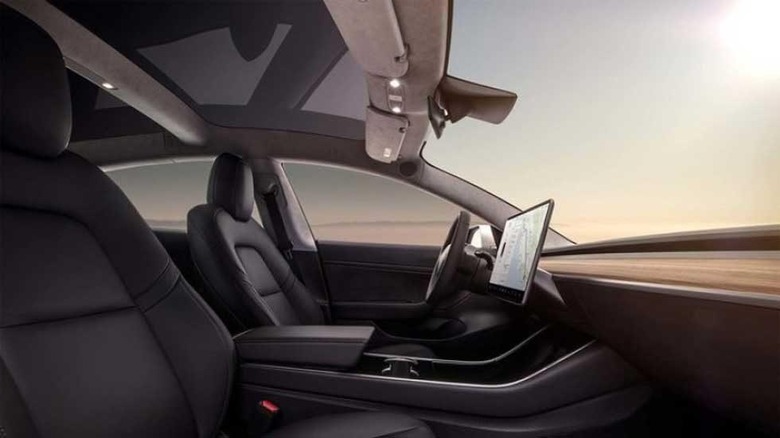 Tesla Model 3 owners are unhappy right now after what appears to be a material change in the $5,000 premium upgrade package (PUP) has been seen rolling out of the factory. Originally images of the Model 3 with the PUP showed what appeared to be an Alcantara headliner. The cars that went out in first deliveries with the upgrade package had the Alcantara material.
The problem is that there have been Model 3 vehicles with PUP rolling out of the factory that are using a mix of materials, seen in the tweet below. Images have been seen with headliners and sun visors that are covered in a coarse looking burlap style material. Making things even worse is that some of these cars with the burlap material headliners have the more luxurious Alcantara visors fitted.
This means two different materials on the headliners of the car. Multiple owners have reportedly complained about taking delivery of their Model 3 cars recently and despite having paid $5,000 for the PUP, they have cloth door inserts, headliners, B-pillars, and visors when the Alcantara material was expected.
As angry as buyers are about this, there is reportedly no mention of Alcantara being a material used in the upgrade option package for the car on the Tesla website. All it says is "Premium heated seating and cabin materials throughout, including open pore wood decor and two rear USBs."
Buyers say that they expected the Alcantara based on online reviews of the car, videos of early cars, and Tesla's own marketing materials that show Alcantara or at least a similar material inside the car. There has been no response from Tesla.
SOURCE: Autoblog