Tesla lowers Supercharger pricing amid owner backlash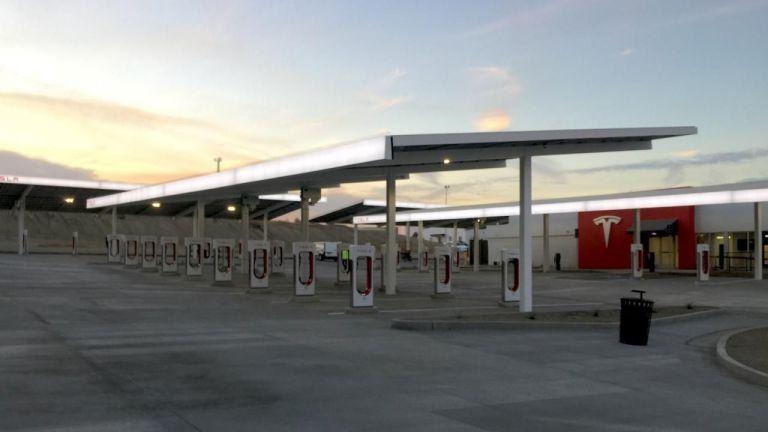 Tesla previously offered buyers who bought a Model S EV free supercharging for life, then stopped doing that and began to charge owners. Tesla fans were unhappy with that move, and then Tesla angered the users again this week when it announced that it would be increasing Supercharger pricing. Prices in the US rose from 24 cents per kWh to 32 cents per kWh for about a 33% increase in some markets.
Tesla said when it announced the price increases that it still had no intention for Superchargers to be a profit center. Whether or not Tesla was trying to squeeze more profit out of the charging network, Tesla owners were not at all happy about the move. Tesla has taken the owner backlash to heart and has announced that it is rolling the price back, at least a little.
The price increase isn't going away altogether; Tesla owners will still pay more than before. The price increase has been reduced by 10% globally. That means that the average price in the US is now 28 cents per kWh, down from an average of 31 cents per kWh in the US.
The challenge that Tesla is facing is increasing costs of electricity due to the increasing use of its Supercharger network. Tesla is undoubtedly trying to get costs down as much as possible for owners because if price increases continue, the benefit of a Tesla and the Supercharger network is reduced.
The upside is that using the Supercharger network at the higher prices is still much cheaper than gas. Pricing is still viewed as high in some areas, even after Tesla decreased the rates slightly.