Tesla Gigafactory tipped to be born in Nevada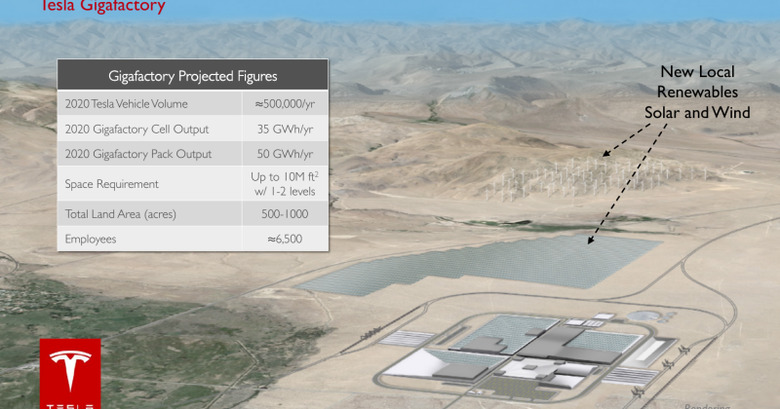 The guessing game might finally over. Nevada state officials have slated a 4 p.m. press conference on Thursday to announce something related to "economic development". Sources close to the matter, however, have a more specific name for this: Tesla's first "gigafactory" battery plant.
Tesla CEO Elon Musk dreams of building 200 such factories to produce batteries that will power its next generation of electric vehicles. As always, the first step is always the hardest. Names of different states have been thrown around as potential candidates for becoming the first gigafactory's home. Of course, those states have made probably tempting offers to lure Tesla's business into their territory. In the end, however, the choice of Nevada is both unusual and yet practical.
Nevada is hardly a state one would immediately associate with the US automobile business. However, of all the other choices, aside from California, of course, it is also the one in closest proximity to Tesla's homebase in Fremont. Reno also has the widest selection of energy sources to chose from, ranging from solar to wind to geothermal. Lastly, but probably not the least, Nevada's taxation laws make it an alluring option for corporate entities such as Tesla.
If this rumor does come to pass, Tesla will need to immediately begin construction if it wants the plant to be functional by 2017. It has teamed up with Panasonic to provide the engineering and equipment for producing the batteries. Tesla's goal is to have the plant in full production capacity by 2020, producing as much as 35 gigawatt hours of battery cells per year. That said, that might be too generous an estimate, as some analysts believe that production capacity will only be at around 57 percent by that time due to Tesla vehicles selling poorly.
SOURCE: Wall Street Journal