Tesla ditches 85 kWh battery pack option for Model S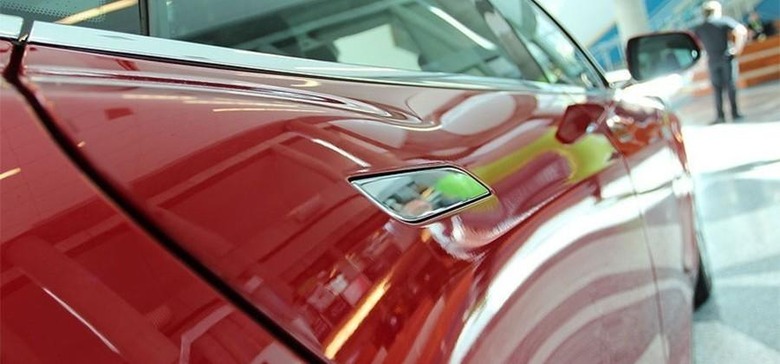 Tesla doesn't want to have to deal with as many powertrain options when it comes to building its popular Model S EV. Word has now surfaced that the 85 kWh battery pack option has been discontinued in Canada and is expected to be discontinued globally. Replacing that 85 kWh battery pack is the 90 kWh unit that debuted last summer.
With the 85 kWh battery pack option getting axed, Tesla now offers only 70 and 90 kWh battery options. Tesla said in a statement, "The recently introduced 90kWh battery pack offers unprecedented range and value that has been well received by our customers. As a result, we will no longer be offering the 85kWh battery. Model S is designed to be completely customizable, ensuring that customers are able to build the car that meets their unique needs and Tesla is committed to continued innovation and the development of industry-leading technology."
The remaining 70 kWh entry-level 70D model S is EPA rated for 240 miles per charge. The high-end 90D Model S carries a driving rage estimate of 286 miles per charge. With the elimination of the 80 kWh battery pack, there are now four models to choose for the Model S including the 70, 70D, 90, and P90D. The Model X can be had in 70D, 90D, and P90D.
The discontinuation of the 85 kWh battery pack was first seen in Canada. Canadian buyers have also seen prices rise for Tesla cars in their country due to the increasing value of the US dollar. Pricing for the Base Model S 70 reportedly climbed from $89,100 CAD to $95,300 CAD earlier this week. Last Sunday was the last day buyers could order a model S with the 85 kWh battery pack.
SOURCE: electrek