Tesla debuts Model 3 dual motor and white interior option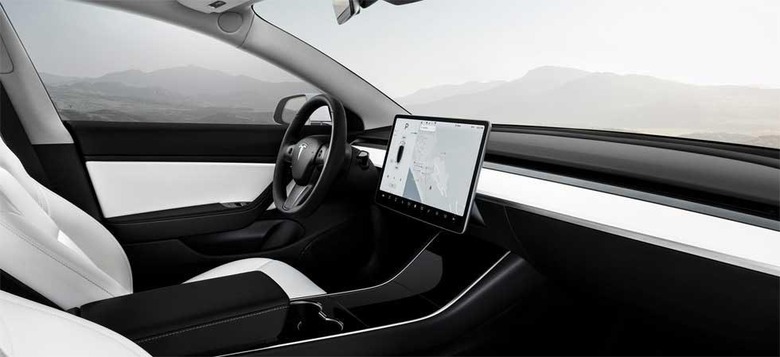 If you wanted to get a Tesla Model 3 with the slick white interior you had to order the Performance versions of the car, until now. That has changed with Tesla having confirmed that the white interior is now available as an option on the Dual Motor Model 3 AWD EV. The changed was confirmed via emails that Tesla has sent out to customers.
The email said in part "We're now offering Premium White Interior for every Model 3 Long Range car with dual motor all-wheel drive." Anyone with pets or kids may take one look at that sexy white interior and know in their soul it's a bad idea. Tesla says that the seats and door trims are "wrapped in a stain-resistant material" so there is hope the white material can survive greasy hands and muddy paws.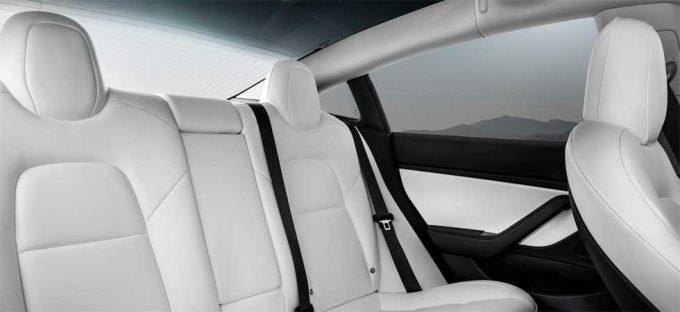 Originally the reason that the white interior was only offered on the Performance Model 3 was that Tesla was only able to produce 1,000 units with that color per week. CEO Elon Musk had said the white interior would be limited until the automaker could increase production capacity.
It appears that an increase in capacity has happened. The material used inside the car is called "Ultra White synthetic leather" and uses no animal products. The option isn't cheap carrying a $1,500 premium on top of the standard black "premium interior option."
For now, Tesla is only offering white and black interior options to streamline production. Interestingly, Tesla also noted that you can order any Model 3 today and have it in 1-3 months.
SOURCE: Electrek