Tesla and SolarCity's Solar Roof aims to transform residential power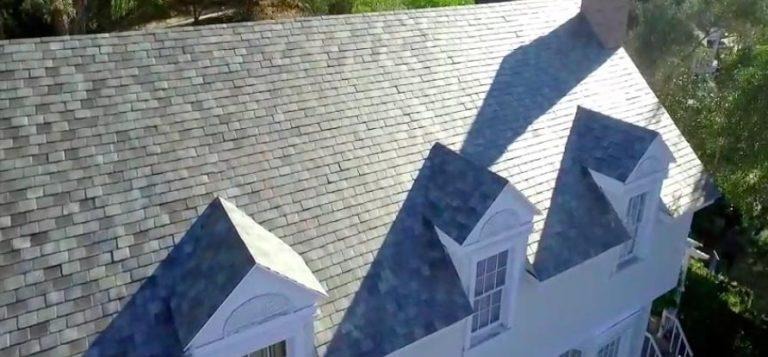 Tesla has taken the wraps off the new 'Solar Roof,' an offering that is tougher, costs less, and is arguably more attractive than a conventional roof. Rather than having large solar panels mounted on a roof, the Solar Roof looks completely ordinary, only each 'shingle' is actually a glass slate with a small solar cell within. This solar roof would work alongside the newly unveiled Powerwall 2 to power someone's entire home, ushering in our green future.
During a brief event this evening, Elon Musk introduced both the solar roof and the Powerwall 2, showing off four homes that have had each of the four types of solar roof installed. Each one looks different, giving consumers a few design options to meet different home styles. Looked at from above, each solar tile appears transparent with an obvious solar cell inside. Viewed from the ground, however, each tile simply looks like a somewhat shiny shingle.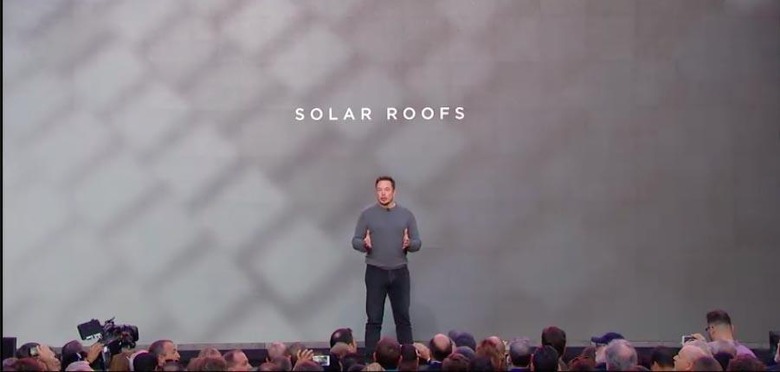 Elon emphasized the necessity of affordability as part of his unveiling, saying the new solar roof isn't more expensive than getting a conventional roof installed. If you can have the same cost plus solar electricity, why wouldn't you go with it? he asked.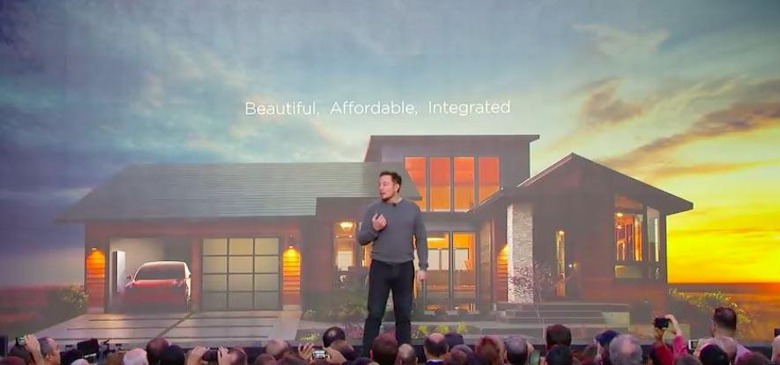 This textured glass is durable, as the company demonstrated on stage. He also called the tiles "special snowflakes" due to their hydrographically printed nature, giving each one a unique look that helps produce the 'conventional' aesthetic. Because of this, Musk said, no two roofs are the same.
In fact, the tiles are a sandwich of technology. The bottom layer is a high-efficiency solar cell, atop which is layered a colored louvered film. It's that which gives the tile its more mainstream appearance. Finally, the tempered glass adds impact resistance.

Four different styles have been shown off already, to fit in with different designs of home. The "Tuscan Glass" and "Slate Glass" are more traditional, and would work with more classic architecture, while the "Textured Glass" and "Smooth Glass" versions would probably look better on a more modern or minimalistic building. Pricing is yet to be confirmed at this stage, though Tesla claims that, when potential energy bill savings are taken into account, the Solar Roof turns out to be actually cheaper than a traditional roof.
Both the Solar Roof and the Powerwall 2 composed two of the three products society needs as its so-called 'solar solution' — the other, you've probably guessed, is Tesla's electric cars. These two new products, says SolarCity CEO Lyndon Rive, are a 'joint collaboration' between SolarCity and Tesla.