Tesla and Panasonic team for solar panel and module production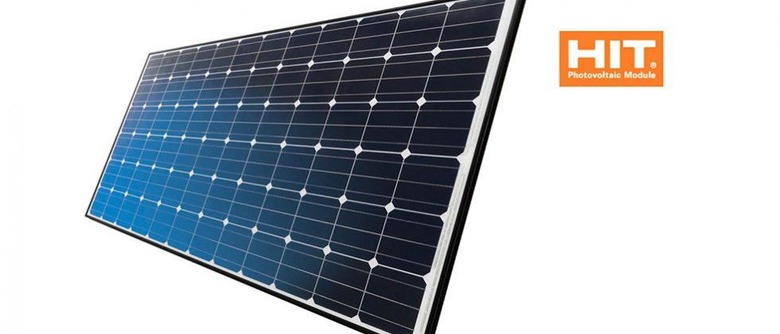 Tesla and Panasonic have announced that they intend to extend their partnership in solar power generation and storage. The two firms are currently working together to produce electric vehicle and grid storage battery cells at the Tesla Gigafactory. The new letter of intent signed between the two firms focuses on production of photovoltaic cells and modules.
The production of the panels and modules will take place in Buffalo, New York and the agreement is contingent on Tesla shareholders' approval of the purchase of SolarCity by Tesla. The solar panels and modules created under the agreement will be used with the Tesla Powerwall and Powerpack energy storage products.
If the SolarCity acquisition goes through, its sales and financing capabilities will help Tesla to roll out its sustainable energy storage solutions to residential, commercial, and grid-scale customers. Under the agreement Panasonic is expected to begin production at the Buffalo facility in 2017. Tesla will provide long-term purchase commitment for those products from Panasonic.
JB Straubel, Chief Technical Officer and Co-founder of Tesla, said "We are excited to expand our partnership with Panasonic as we move towards a combined Tesla and SolarCity. By working together on solar, we will be able to accelerate production of high-efficiency, extremely reliable solar cells and modules at the best cost."
Tesla says that the continued partnership between it and Panasonic is important in creating fully integrated energy products for businesses, homeowners, and utilities.
Shuuji Okayama, Vice-president, Eco Solutions Company of Panasonic, added, "Panasonic PV cells and modules boast industry-leading power generation performance, and achieve high quality and reliability. We expect that the collaboration talks will lead to growth of the Tesla and Panasonic relationship."
SOURCE: Tesla