Terraria's massive Journey's End update will finish eight years of content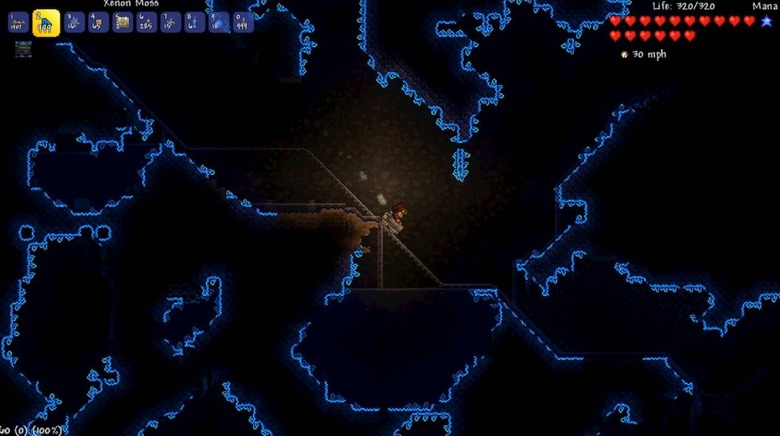 Pretty much everyone who owns a gaming PC knows what Terraria is by now. The little indie adventure game first launched way back in 2011 and almost immediately, comparisons were drawn between it and Minecraft. Fast forward to today in 2019 and Terraria has enjoyed enduring popularity on Steam, with three updates that have each vastly expanded content launching at various points throughout the years. Today, Re-Logic confirmed that a fourth major content update is in the works, and it's called Journey's End.
That name suggests that this will be the last major update Terraria will receive before Re-Logic moves onto something new, but the company clearly wants to see Terraria go out with a bang. Revealed during the PC Gaming Show earlier today, Journey's End will be a free update that adds more than 800 items to the game, along with new block types and new enemies.
Journey's End will also revamp world generation to produce a number of new mini-biomes when worlds are first created. Players also have a few quality of life enhancements to look forward to, including a Block Swap tool and a Void Vault, the latter of which will help you stash items on the go. There will also be a new Bestiary, which will contain information on the monsters you defeat, including the types of loot they drop.
As exciting as all of this is, there's one new feature aimed squarely at Terraria veterans: Master Mode. Like the Expert Mode that launched with the game's version 1.3 update, Master Mode will up the difficulty even further. As someone who has tried and failed to beat Terraria's Expert Mode, I'm not really sure how Master Mode won't be entirely impossible, but the Terraria community at large will certainly find a way to make it through.
We'll also see the addition of new weather effects and, of all things, golf (yes, golf!), so it sounds like Journey's End will be quite the hefty update. There's no release date yet, but Re-Logic says that it's coming at some point in 2019. Those who want to find out more at the risk of spoiling some of the update's cooler features can visit the Journey's End spoiler compendium on the official Terraria forums, but otherwise, we'll be keeping our eyes peeled for word of an actual release date.