Terminator Genisys: first trailer goes live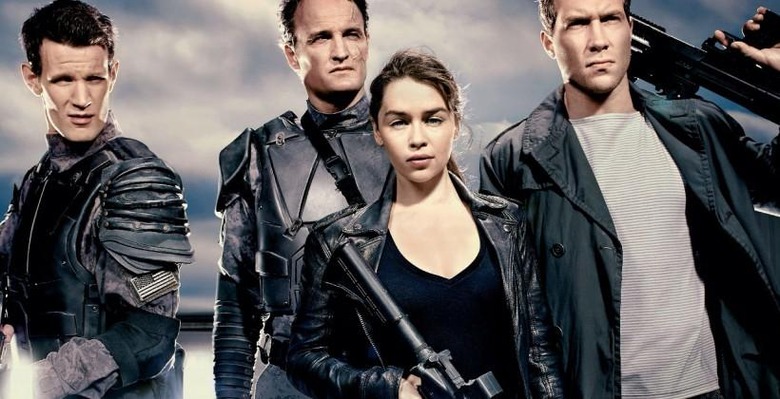 The first long trailer for the upcoming Terminator Genisys movie has gone live, and in it we get an extensive look at the cast and more than a few moments of action. This certainly isn't a teaser look at the film, running a bit over two and a half minutes in length — and some might find it reveals a bit too much, depending on how unspoiled you prefer to see your films. If you're not worried about any potential spoilers, we've got the trailer for you after the jump.
Fresh faces fill the roles for John Connor, Sarah Connor, and Kyle Reese, though Arnold Schwarzenegger takes back up his role as the Terminator. There's no shortage of action, with exploding cop cars, a flipped bus, and the line drop I'll be back.
"We can stop judgement day from happening," says Sarah Connor. A careful eye with spot a fair bit of information in the trailer, even if it is disjointed. Los Angeles is a veritable wasteland, John Connor has quite the facial scar, and at one point there's what looks like a big fridge with several pairs of bare legs hanging in view. And, of course, there's that giant time machine.
The role of Sarah Connor is played by Emilia Clarke, perhaps best known Daenerys from Game of Thrones, while Kyle Reese is played by Jai Courtney and John Connor is played by Jason Clarke. The movie hits theaters in July 2015.