PUBG Replaced In China By Gov-Approved 'Game For Peace'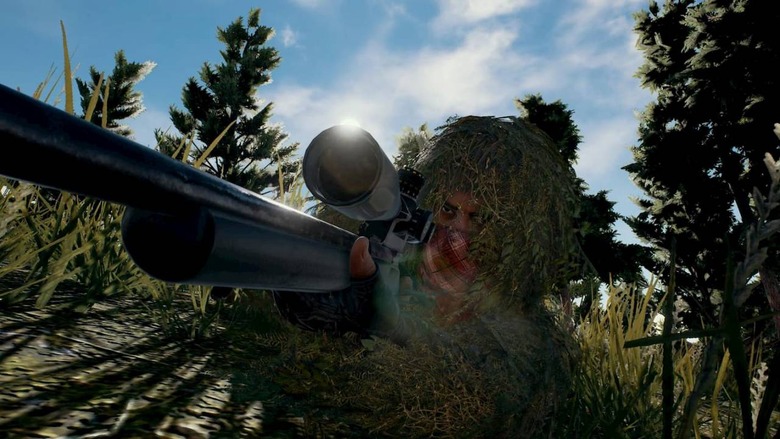 Today is a pretty strange day for the millions of PUBG mobile players in China. Tencent, which handled publishing duties for the game in the country, has decided to pull the game after unsuccessfully trying to net approval for monetization from Chinese regulators. A game that can't be monetized obviously isn't something that a monolithic publisher like Tencent would want to continue supporting, so away PUBG mobile went.
In its place, a new game called Game for Peace has launched. Tencent has already gained monetization approval for Game for Peace – it did so back in April – so that will be the game it offers instead of PUBG. It should go without saying, but Game for Peace shares a lot of similarities with PUBG.
As explained by Reuters, the main difference is Game for Peace's decidedly patriotic, anti-terrorism slant. Tencent says that the game pays tribute to China's air force, and numerous people on microblogging site Weibo have noted that other players don't bleed when you shoot them – one even described dead players getting up to wave goodbye.
Beyond the toned down violence and the pro-China angle Game for Peace takes, it seems that it's mostly the same as PUBG mobile. It sounds like players are even able to carry over their progress from PUBG, so for those willing to make the jump, this is nothing more than a slight inconvenience.
It's clear why Tencent decided to make this move, as PUBG mobile was immensely popular in China. The game had around 70 million daily active users in China alone, and those were all people who weren't spending money on it. With Game for Peace, Tencent can offer a game that's mostly the same while also making money from it, so the decision to drop PUBG shouldn't really come as much of a surprise.