Ten One Design shows off pressure sensitive iPad Blue Tiger Stylus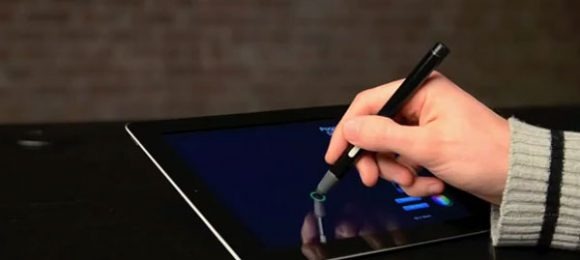 Back when the first iPad launched, many people wanted a stylus. Ten One Design was one of the first to release a stylus that would work with the iPad touch screen. Ten One Design is back with another stylus for the next-generation iPad expected to be called the iPad HD. The new stylus is called the Blue Tiger Stylus and is hailed as the world's first pressure-sensitive Bluetooth 4.0 stylus for the iPad.
The pressure-sensitive design of the stylus will appeal greatly to artists and other people who like to doodle on the iPad. The company points out that Bluetooth 4.0 technology is fully supported by the CoreBluetooth framework inside iOS 5. The stylus won't need to be paired with the iPhone or iPad, the Bluetooth 4.0 technology senses the stylus, and it starts to work.
Ten One says that any application will be able to use Blue Tiger stylus. Developers wanting to take full advantage of the pressure-sensitive nature of the device can integrate free code into their apps that the design company will provide. The image and video you see are of pre-production hardware. The finished product will have a different design and is also still pending FCC approval.