Tempo smart home gym combines weightlifting and machine vision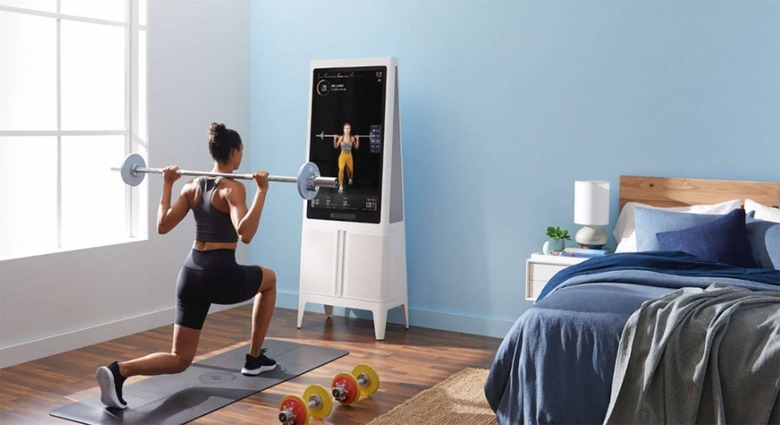 Yet another smart home gym has been announced, this one called Tempo. With a schedule to start shipping later this summer, Tempo will offer buyers a large home weightlifting system that includes a 42-inch display and machine learning. Users can expect a variety of workouts, as well as mobility and strength training. All of this is combined with 3D motion sensors and more.
Smart home gyms are the latest thing in home fitness, with current trendy products including the likes of Peloton and Tonal. Tempo joins these products, offering consumers an upright system with a cabinet, vertical 42-inch screen, motion sensors, and machine vision. The system tracks your movements to alert you when your form is wrong, among other things.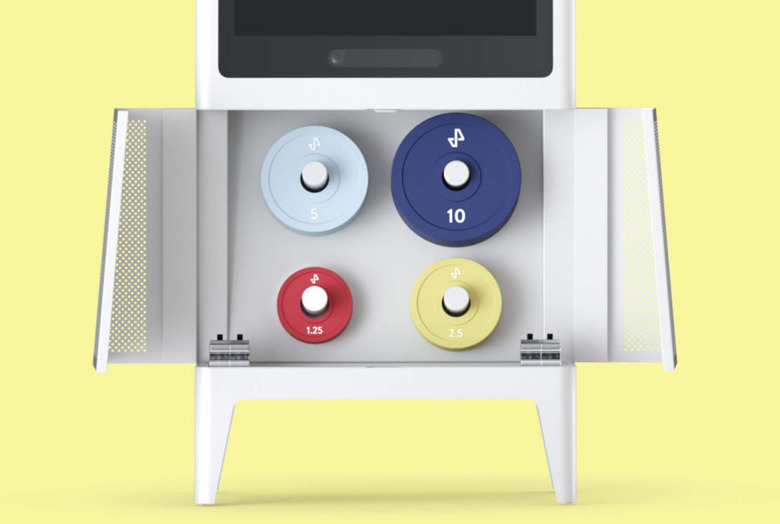 As the image above shows, a small cabinet built into the system holds weight plates; the structure also accommodates a workout mat, barbells, and other exercise equipment. In addition to playing videos of workouts, the display also shows the user's various fitness metrics, including how many calories they've burned and their heart rate.
In addition to keeping an eye on whether you have the proper form, this system also counts reps for you, the duration of each round, and makes weight recommendations. This is made possible via the use of AI and the generation of a 3D model of the user's body that features 80,000 different points, all of which are reduced down to 25 'essential joints.'
The system is quite a bit more advanced than popping in a fitness DVD — Tempo says that real, live coaches are presented with users' real-time info if the system detects that they have made a mistake. This enables the coaches to offer guidance about the problem, such as warning them if they need to keep their back straight or go deeper in a squat.
Tempo will be available starting later this summer. The company will offer customers financing options at $55 per month for 36 months, which works out to a bit under $2,000 USD. Preorders are now live.