Telltale's 'Guardians of the Galaxy' game arrives on Android, iOS and consoles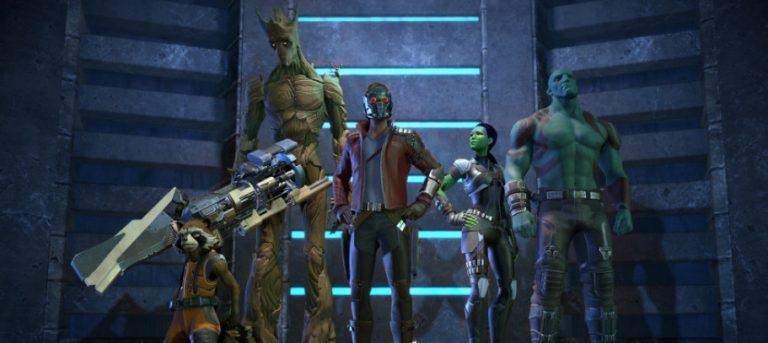 Marvel's Guardians of the Galaxy: The Telltale Series is now available on the Google Play Store, iTunes, and for console gamers with either an Xbox One or a PlayStation 4. The game is priced at $4.99 USD regardless of which console or platform you get it on. If you particularly enjoy it and you have one of the two aforementioned consoles, you'll also be able to pick up the game on a special season pass disc starting on May 2.
The game, of course, is based on Marvel's Guardians of the Galaxy movie franchise, and brings with it the movie's roster of character, including Groot, Star Lord, Rocket, and more. The trailer below shows the game off in ample detail, giving potential buyers an idea of what they're getting. Those located in the Americas who pre-ordered for the PS4 will also have received a premium theme that's exclusive to that pre-order.
As mentioned, there will also soon be special discs that console gamers can buy; it will arrive on May 2 in North America, and then will launch everywhere else on May 5. If you're planning to play the game on a mobile device, be advised that it has some fairly hefty hardware demands, and so you'll need a newer and more powerful device to run it.
If you're using an Android device, Telltale says you'll need to be using either an Adreno 418/420/430/505/530 GPU, or an NVIDIA Maxwell, Mali T760/T880, or a Tegra K1/X1. This means, as an example, the game is playable on the Galaxy S6 or newer, the Note 4 or newer, any of the Google Pixel phones, Xperia XZ or Z4/higher, HTC One, NVIDIA Shield Tablet, LG G4 or greater (or V10/G Flex2), a OnePlus 2 or greater, or the Google Nexus 5X or greater.
For iOS gamers, you should be using the iPhone 6 or greater if you're on a handset or the iPad Air 2 or greater if you're using the tablet.
SOURCE: Google Play, iTunes