Telltale's bringing '7 Days to Die' to PS4 and Xbox One this June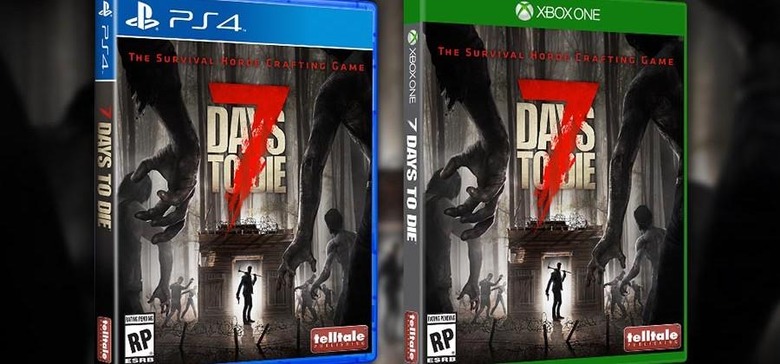 Telltale Games, the company behind the new Michonne-centric The Walking Dead game, has announced plans to bring "7 Days to Die" to the Xbox One and PlayStation 4. 7 Days to Die is described as a "survival horde crafting game" taking place in a post-apocalyptic world where zombies roam. The game was made by indie developer The Fun Pimps, and will be brought to consoles via Telltale Games, which cites the game's existing 1.5 million PC players across the globe.
If you're unfamiliar with the game, check out the trailer below to get an idea of what it offers. Unlike some other zombie games, 7 Days to Die blends different types of gameplay into one, including tower defense, first-person shooter, role playing, and survival horror. The post-apocalyptic landscape is of the open-world variety, and includes actions like looting and mining, combat, crafting, character growth, and exploration.
Because of the game's existing wild popularity on PC, Telltale will be bringing it to the two big gaming consoles, the Xbox One and PlayStation 4. These two versions of the game will add split-screen multiplayer, as well as new online multiplayer modes and some other things that Telltale will detail soon. Also to be detailed at a later time are DLCs.
To make sure gamers get their zombie fix, Telltale Games is offering exclusive access to five character skins taken from "The Walking Dead" series to those who preorder 7 Days to Die. The new console titles will arrive in stores — both physical and online — this upcoming June. Pricing has not been detailed at this time.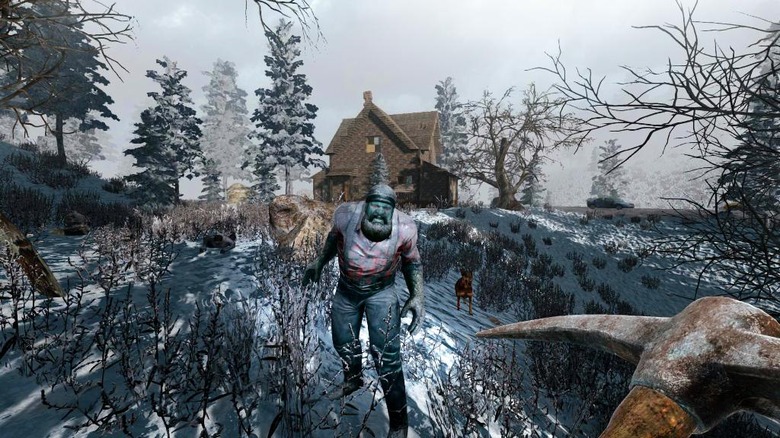 SOURCE: Telltale