Telegram app debuts new Telegraph blogging platform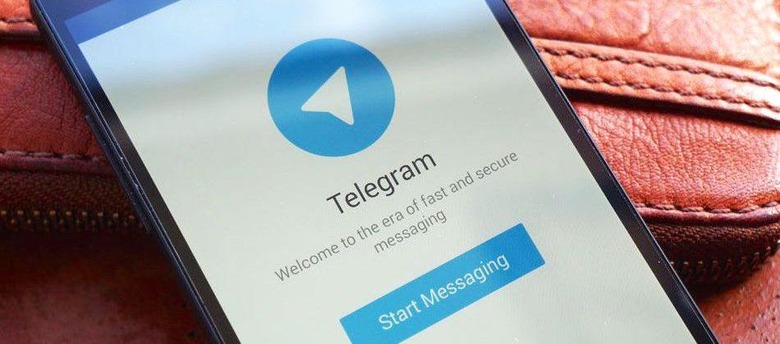 The makers of the popular messaging app Telegram debuted a new blogging platform earlier this week, but one with a very interesting feature. Called Telegraph, it allows users to write and publish long-form posts with no requirement to create an account or sign in through other social network accounts such as Facebook or Twitter. In other words, it can be used to quickly write and publish posts to the web, completely anonymously.
Just visiting the site is a bit of a surprise. You're prompted to simply start writing your title, the name you'd like it published under, and the actual post, all with little more than a "Publish" button in upper-right corner. Once you start writing, the Telegraph platform begins to look incredibly similar to Medium, another popular blogging service, but with traditional logins and users.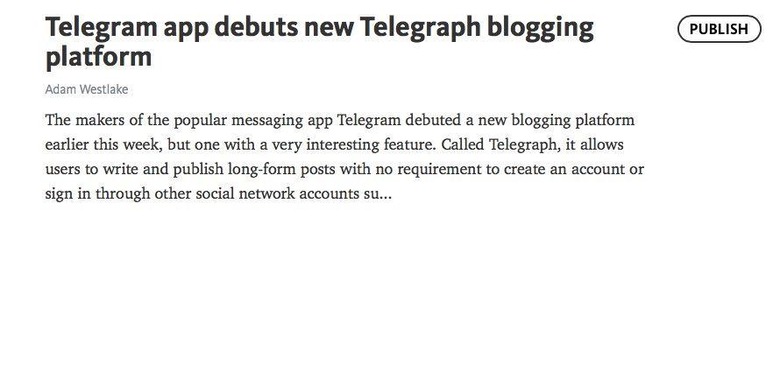 Despite being simple and fast, Telegraph still manages to support a variety of media embeds, including photos stored locally (via the camera button), tweets, and YouTube videos (just paste the link). Once published, a Telegraph post can be easily shared on social media like Facebook and Twitter.
Each published post is given a specific URL, so it can be read by others or accessed later, but editing requires cookies to be enabled, so it won't work from other devices, if the browser cache is cleared, or if the post was written in incognito mode.