Teclast T39 - first PMP to boast 16GB of flash memory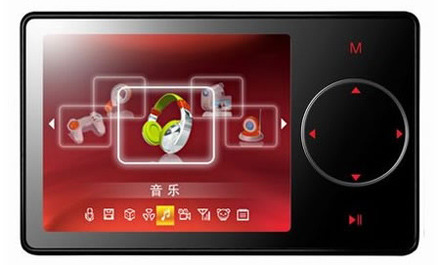 How much space do you need to store your music and videos on a PMP? Well, hopefully 16GB is enough to satisfy your needs.
Yes, there are other players out there that can hold more than 16GB, but how many of them are flash-based? That would be none; this little guy is the first to boast 16GB of flash memory. There's not a whole lot to this little Teclast T39, but it does manage to squeeze 40 hours of life out of its battery.
No word on pricing or when it will be available, but we do know that at least for now, it will only be released in China.
Teclast T39, the first built in 16 gigs flash memory PMP [via gadgetroad]