Technocel unveils PowerPack home charger and portable battery in one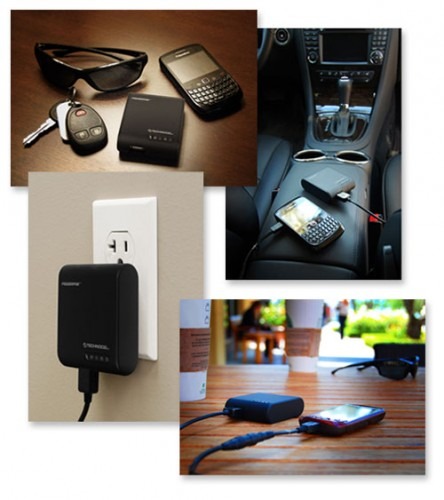 If you use your mobile phone heavily during the day for voice calls, multimedia and video there are probably many times when your power gets too low for comfort during the day. Technocel has announced a new product that serves two purposes and fits most of the movie phones on the market called the PowerPack.
The PowerPack is a portable battery and home charger in one device. It looks rather like one of those Energizer AA battery chargers that plugs into an AC outlet in your home. Inside the device is a rechargeable battery that promises three hours more talk time for your mobile.
Technocel ships the PowerPack with a variety of tips allowing compatibility with 95% of the mobile phones on the market. The thing also has a USB port to allow it to work with any USB charging device, like the iPhone. That is assuming you bring your charge cable with you. The PowerPack has a LED power indicator built-in to show power levels. Availability is set for November and pricing isn't officially announced yet, but I would not expect the thing to be expensive.