Tech companies rise to help Florida weather Irma
You know those jokes about how people first go online and on social media in times of emergencies before they actually do something about said emergency? Well it's time to turn that new habit on its head and actually make it useful. Florida governor Rick Scott urged residents to take advantage of apps like Gas Buddy, Google Maps, and Expedia to get the latest information on gas availability and road closures in preparing for hurricane Irma's landfall. Of course, only before and after the storm, not during and especially not inside it.
The devastation in Houston left in Harvey's wake has sent Florida scrambling to prepare for an even more frightening Irma. This has caused no small amount of panic buying of supplies and gas. The latter has been especially problematic and one that cannot be easily solved. The only temporary answer is to make sure you can actually find an open gas station before you actually get there.
Gas Buddy is stepping up to task to go beyond the app's original purpose. Times like these, people are less concerned about finding the cheapest prices than they are finding gas in the first place. Like in Harvey's case, Gas Buddy has activated its Fuel Tracker to show stations that have no power, no gas, or both. This information is sourced from users who already had the misfortune of finding that out the hard way.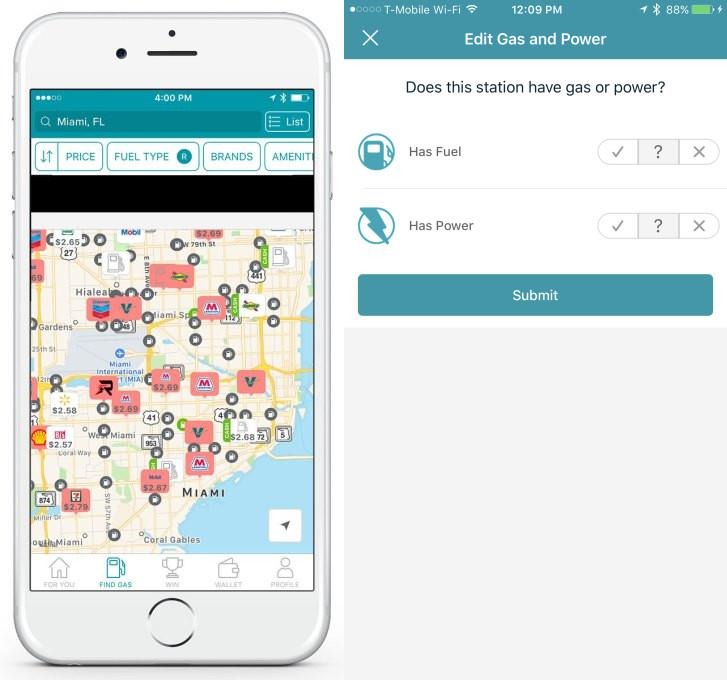 Scott also said that the government is working with Google to deliver real-time updates to traffic situation in Maps and Waze. This will be critical after the hurricane hits, when certain roads might be closed because of flooding or damage. Google's Crisis Maps is also being loaded with information regarding shelters, public alerts, and weather conditions.
Of course, none of this might matter when Irma hits and phone lines and Internet connections get cut. That is why Comcast will be opening as much as 137,000 Xfinity hotspots, all for free, across Florida for that eventuality. The hotspots will be open to everyone, not just Comcast subscribers. Major carriers are like AT&T, Verizon, and T-Mobile are also doing likewise.
SOURCE: CBS, TechCrunch