TEC Jacket 2.0 Hands-On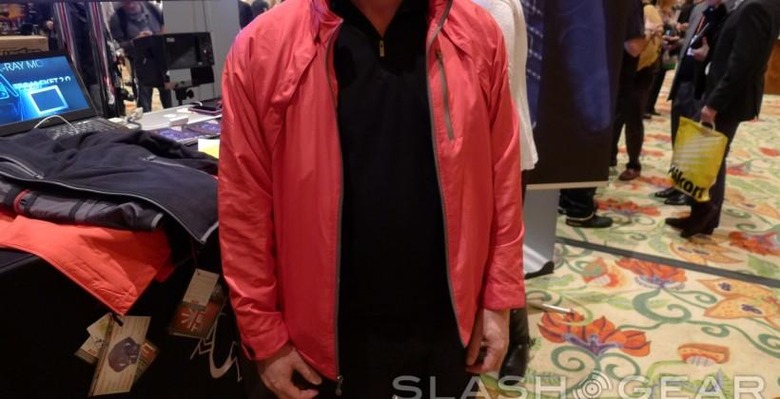 Wearable technology has been around for quite some time now — around 10 years to be exact, and a company called TEC (Technology Enabled Clothing) has been at the forefront of that movement. Today at ShowStoppers at CES 2013, the company unveiled the TEC Jacket 2.0, which is still in its concept phase and we ended up getting a look at it to see what it offers.
The TEC Jacket 2.0 is seriously decked out with pretty much whatever you can think of. If there's something technology related that would be a good idea on a jacket, this new TEC Jacket probably has it. First off, it's made of a very lightweight material — it's essentially a windbreaker on steroids.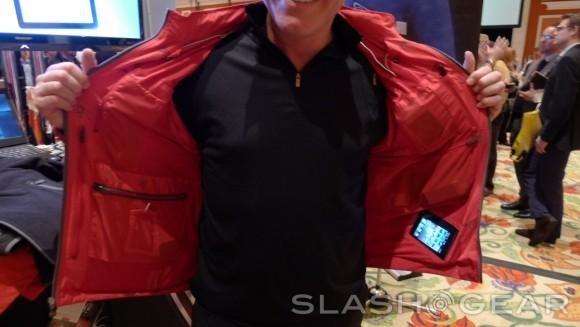 It's got an built-in battery pack made of flat cells all around the bottom, an antenna to boost your data reception to get faster LTE speeds, a hood-mounted heads-up display, strategically-placed LEDs that keep you safe at night while on the road, and a magnetic zipper that ensures it never comes loose in the heat of the moment. And of course, there's plenty of specialized pockets that stash away all of your precious gadgets.
There's also speakers mounted inside the two ends of the collar, as well as microphone integrated into the collar as well. There's even coils on the inside of the chest area that can regulate body temperature when it's cold outside. The company says that the TEC Jacket 2.0 will be available in about two months.