Tear Down Pegs Google Moto X Build Cost At $221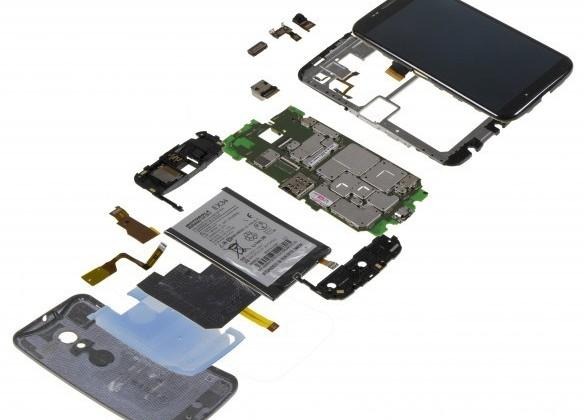 We are ever the fan of other people ripping apart gadgets to show us what they look like on the inside around these parts. We don't want to tear up our own gadgets, but we love a good tear down as much as the next guy and another Google Moto X tear down has surfaced. This time the tear down comes courtesy of the analytic types over at IHS.
These guys didn't rip the device apart simply to see what's on the inside and how hard it would be to repair like the last tear down we saw. IHS also brought along a calculator and kept a running tally of what it thinks the device costs to build. The final figure for all the cables, glue, screws, and hardware inside the Google Moto X is $221.
The tear down also revealed that the main processor inside the smartphone is a unit from QUALCOMM that is about a year old. One of the most interesting things about this tear down is that the price figure includes the construction costs for the smartphone, which is built in the United States rather than China.
The bill of materials for the device is pegged at $209 with manufacturing costs adding another $12 per unit. It's not often that we see smartphones and other gadgets that are actually built in the US and IHS figures that the $12 per unit construction costs is in the area of four or five dollars more expensive than it would've cost to build the phone in Asia. This may be the perfect device for made in the USA hardliners looking for quality Android smartphone to replace an aging device. Currently the phone sells directly from Motorola for $579 off contract or $199 at most carriers with a new two-year contract.
SOURCE: AllThingsD