Team to unveil new 64GB SDXC card at Computex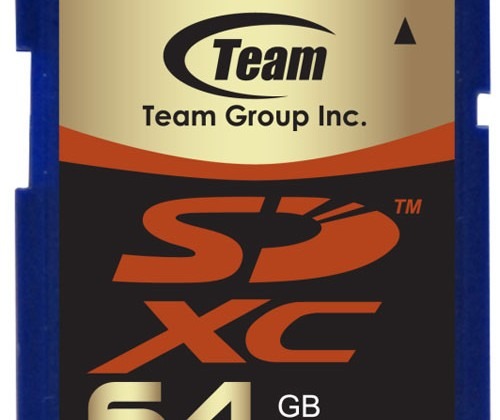 The new SDXC format is ushering in memory cards that look like the SD cards we have had for years, but pack huge amounts of storage into the small space. The SDXC format can handle up to 2TB of storage capacity.
We have seen 64GB SDXC cards before like the one from SanDisk that sells for about $350. Team is set to debut its own 64GB SDXC card at Computex.
The new card uses the SD3.0 interface and is backwards compatible with SD2.0 as well. It offers write protection and is designed for use in digital cameras and camcorders. The card promises up to 30MB/sec maximum read speed and can store up to 136K high-resolution photos.