Team Sonic Racing is Sega's next Mario Kart competitor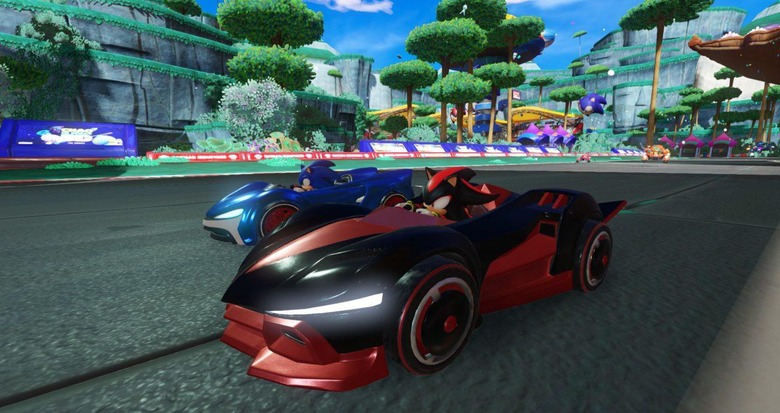 It might be hard to believe considering just how bad some modern Sonic games are, but Sega has actually managed to make some very solid racing games featuring everyone's favorite blue hedgehog. It's been a while since the last Sega All-Stars racing game (which was 2012's Sonic and All-Stars Racing Transformed), but today, Sega finally announced a follow up. Dubbed Team Sonic Racing, this new title will once again attempt to challenge Mario Kart's arcade racing dominance.
While there might be little hope for overtaking Mario Kart in terms of popularity, those who played Sonic and All-Stars Racing Transformed know what Sega is capable of when it comes to racing titles. Sega has tapped Sumo Digital for development duties on Team Sonic Racing, the same company that created Transformed, so the game is definitely in capable hands.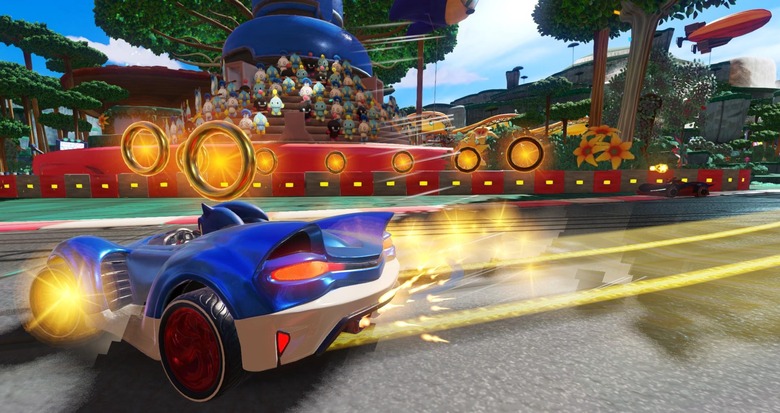 At the moment, we don't know very much about Team Sonic Racing. An announcement delivered by Sega earlier today says that players will be able to team up for races, sharing power-ups and speed boosts. How that will work, exactly, is unclear, though we do know that at least some of the power-ups will be based on the Wisps from Sonic Colors.
Sega also shared a brief announcement trailer for Team Sonic Racing today. The trailer doesn't offer any gameplay footage, instead only showing Sonic and Shadow facing off at the beginning of a race, but if nothing else, at least their cars look cool.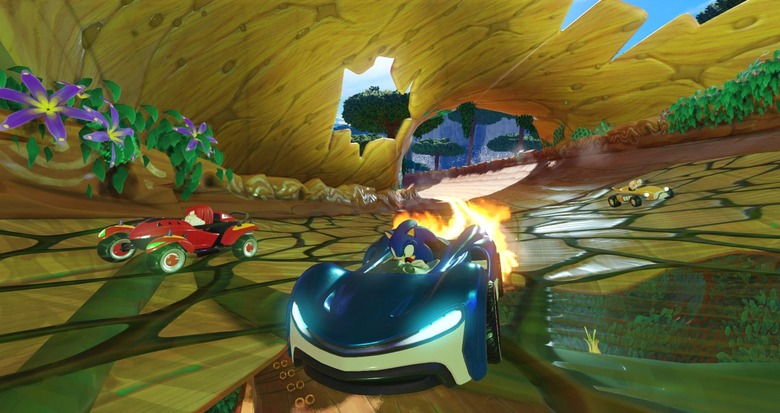 More information on Team Sonic Racing is coming up quickly, as Sega will have the game on-hand at E3 2018. Team Sonic Racing will release this winter for PlayStation 4, Xbox One, PC, and Nintendo Switch.