TCL's massive 75" 4-Series 4K HDR Roku TV drops to $999 (for now)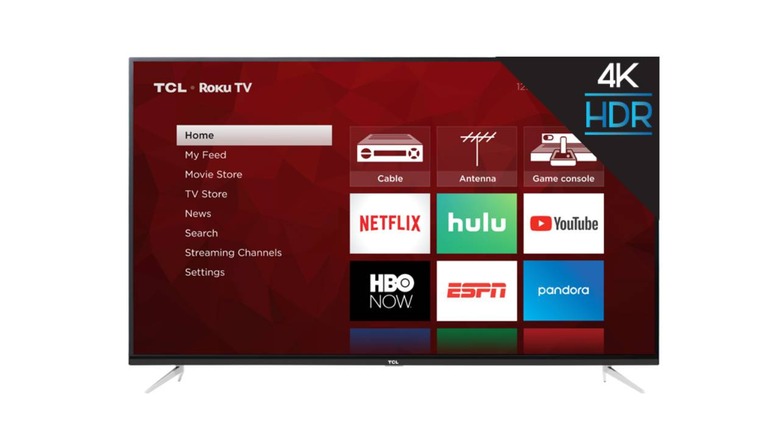 TCL, the company perhaps best known for its Roku smart TVs, has announced a new deal involving its massive 75-inch 4K HDR Roku smart TV model and retailer Costco. The model's price has been temporarily slashed to $999.99 as a limited time deal, giving consumers the opportunity to pick up a massive screen for a (relatively speaking) small price.
The TCL 75-inch 4-Series 4K UHD Roku smart TV features a 4K Creative Pro engine for upscaling video content, as well as a 120Hz CMI effective refresh rate, an Ethernet port for wired streaming and dual-band WiFi, plus Roku's smart TV platform providing its set-top box experience without the box.
The 75-inch model is the largest size in the series, it being joined by the smaller 50-inch, 55-inch, and 65-inch models. Digging into the specs, this model features support for HDR10, offering 1.07 billion display colors, plus a panel resolution of 3840 x 2160 and an LED backlight.
The model is compatible with Clear QAM, NTSC, and ATSC signal formats, and everything is powered by a dual core processor and a dual core GPU. Though you're not getting the same level of features and quality as some of the bigger, more capable large-screen 4K HDR TVs, TCL's compromise comes with a welcoming price tag: you pay far less for its smart TVs than many competing models.
If size and price are the two biggest requirements on your television dream list, TCL has a new deal on this model through Costco: it has dropped from its approximately $1150 price tag to $999.99 until March 3 at a minute before midnight CST; the deal is live both in stores and on the retailer's website.