TCL Xess brings its giant Android screen to Amazon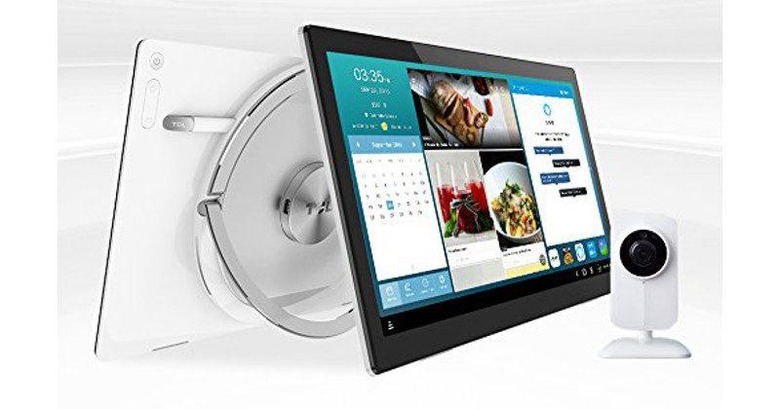 We may receive a commission on purchases made from links.
Not so long ago, Alcatel introduced what was, and still is, an odd Android device. It was basically a gigantic 17.3-inch Android tablet that is meant to be used upright and not meant to be carried around much. The Xess was scheduled to go on sale last April but it is only now that it is showing up for retail on Amazon. And while it's being sold under parent company TCL's name, it's really the same Xess as before, but with one subtle shift in focus: Amazon Alexa.
Unlike the Samsung Galaxy View, which is a similar device with a similar idea, Alcatel/TCL hasn't exactly been turning the hype machine for the Xess, pronounced as "access", not "excess". During its few public appearances, the company has been trying to sell the device as a smart hub for the whole family, whether for entertainment, work, or cooking. That is still true with this late launch, but now the Xess is also being marketed as an Alexa-powered hub.
Alcatel has been rather coy about the Android version running on the Xess. It was earlier revealed to be a certain Phoenix OS spin that, like Remix OS, gave Android a more desktop-like interface. Based on screenshots, that may well be still true, but the focus now is on hands-free interaction using Alexa. There are still few Alexa-powered devices in the market, but a lot more than either Siri or especially Google Assistant. In addition to its core "skills", of which there are about 3,000 of them, Alexa also integrates with IFTTT to increase that coverage.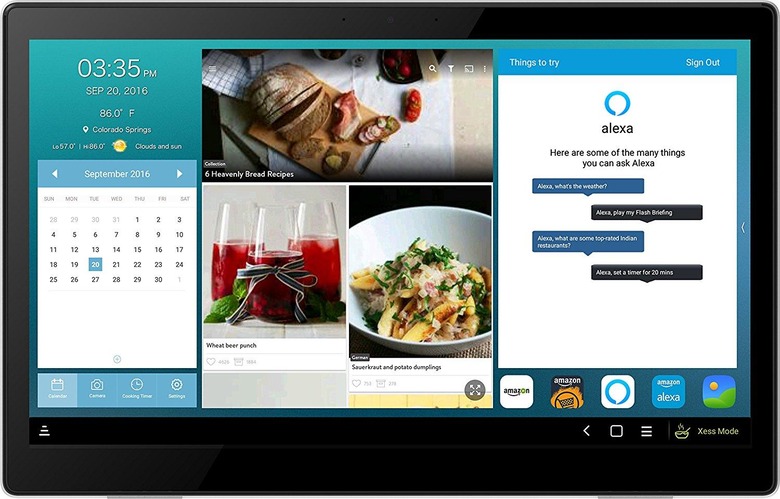 As for hardware specs, the TCL Xess is powered by a 1.5 GHz octa-core MediaTek CPU, assisted by 3 GB of RAM. There's only 32 GB of storage inside, though expandable with a micro SD card slot. The 17.3-inch touch screen only reaches 1080p resolution. As for audio, TCL is quite proud of the dual 3-watt JBL speakers inside.
The TCL Xess is available for purchase on Amazon for $500. That package comes with an IP camera that will turn the screen into a monitoring device in a pinch.