TCL WQ is a 240Hz gaming tablet screen with a punch-hole cutout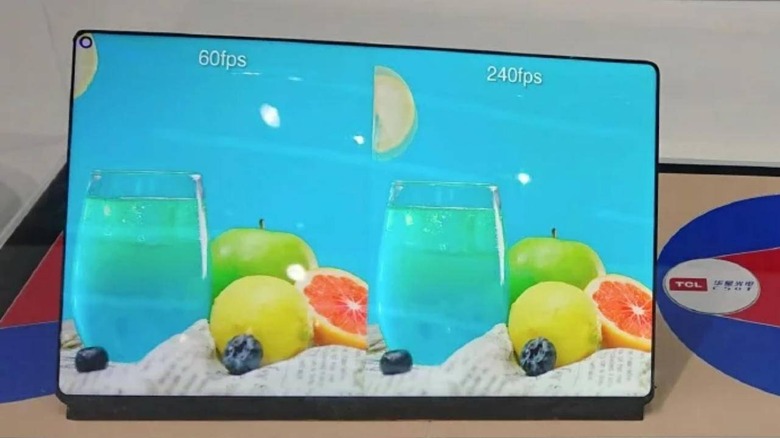 TCL may be trying to revive its name in the smartphone market but its brand is perhaps better known for display panels, especially those used on its own TVs. The company might be trying to raise its profile and merge those two worlds together with a new display that's clearly aimed at a mobile gaming market. Strangely enough, it has one feature that could irk some gamers instead.
If the name of the TCL WQ Gaming Tablet Display wasn't already a dead giveaway, the feature specs definitely earmarks it for a specific use case. The 240 Hz refresh rate is far higher than what gaming smartphones boast today. The gray-to-gray response times of 2ms is definitely a spec you hear about on gaming monitors. Beyond gaming, the
Strangely enough, the screen features a punch-hole cutout in the corner. Harmless and almost negligible on its own, gamers might actually take offense at the obstruction. Especially when you consider the fact that many games often use corners for important information or controls. This marks the screen as something designed for standalone tablets rather than, say, a portable monitor of sorts.
The biggest question is perhaps who will actually make such a device in the first place. It's not that having such a responsive 10.8-inch 2560x1600 is such a bad deal. It's just that high-end tablets outside of Apple and Samsung are already hard to come by, gaming tablets even more so.
That said, it's possible for the display to also be used for other purposes or platforms, especially Windows where the tablet would act more like a monitor rather than a hands-on touch screen. Still, the hole in the corner will probably bite and could be a deal breaker for more serious gamers.