Taxan Launches Another DLP Projector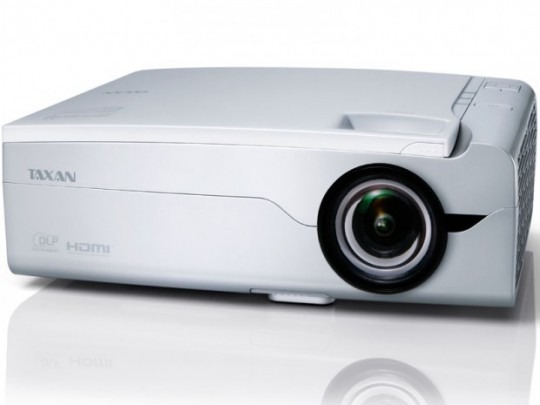 Projectors are launching left and right now a days, so it's really a buyer's market. And Taxan isn't a slouch in providing quality products for your dollar, as they're showing with their recent launch of the Taxan KG-PH1004XS, which is a DLP projector with some good statistics.
The Taxan KG-PH1004XS features an XGA (1024x768) resolution; a 2,000:1 contrast ratio; and 3,000 lumens brightness. It's capable of producing 76-inch images at about 1m distance. The Taxan comes out of the box with HDMI/DVI-I/USB and RS232C ports. Size wise, it's a pretty decent 312x250x100mm and weighs about 3.7kg.

If you're over in Japan, the KG-PH1004XS is already up for sale, and you can get your hands on it for about $2,600. While there's no word from Taxan regarding any kind of international release, Taxan has been known to distribute overseas, so we're thinking that this thing will make it to other shores some time soon. So, have an extra $2,600 ready to buy a great projector?
[via Crunch Gear]