Tasty One Top smart cooktop works with companion recipe app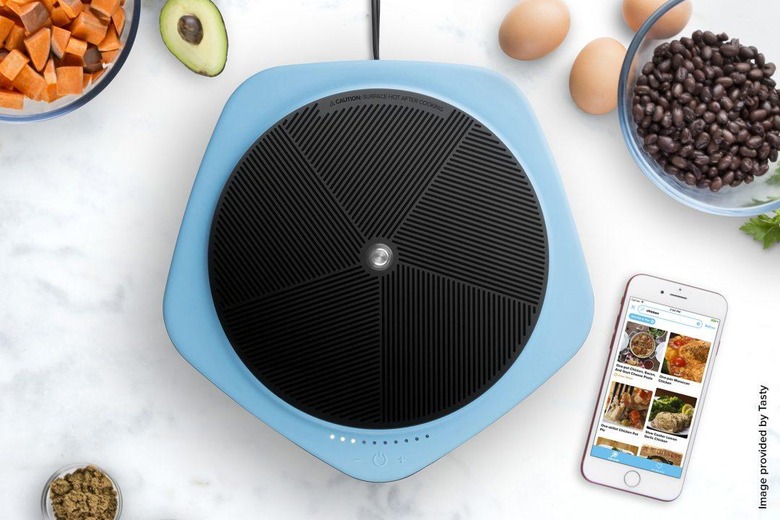 A new smart device designed for home cooking has launched, and it's called the Tasty One Top. This induction cooktop is the brainchild of GE Appliance's First Build Team and BuzzFeed Product Labs, and it works with a companion app that brings hundreds of recipes to a user's smartphone. When the two products are used together, the cooktop will do all the work (of keeping the temperature where it needs to be).
The Tasty One Top, which is only available for preorder at the moment, features Bluetooth connectivity and works with the Tasty app. That app offers users about 1,700 recipes in video form, at least to iPhone users; the Android app isn't available yet, and though the company says it is inbound, there's no clear launch date at this time.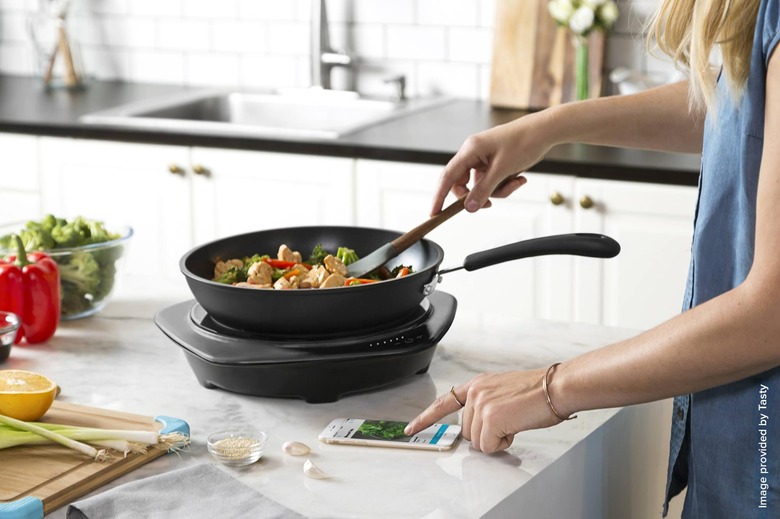 The video recipes, meanwhile, come from Tasty, and include step-by-step instructions on cooking the dishes so that anyone can follow along. The app makes sure to cater to those who live beyond the US, offering measurements in the metric system if desired. The app connects with the induction cooktop so that the appliance can monitor the temperature of the pan as necessary for the recipe.
BuzzFeed explains that Tasty One Top can also monitor the internal temperature of food being cooked. The company says the cooktop can be used for just about any kind of cooking you'd ordinarily do on a stove, whether that's slow cooking, using a pot or a pan, or something else.
Talking about the appliance — which is itself BuzzFeed's first smart offering for the kitchen — is Product Labs' head Ben Kaufman, who said:
Tasty's strong brand and massive fan base give it almost limitless avenues for expansion — from cookbooks to licensing to consumer tech — and we're excited to take a new big step with the One Top, a product that has the potential to truly make precision cooking widely accessible.
The model costs $149 USD; shipping date wasn't provided.
SOURCE: BusinessWire