Target has expanded its next-day delivery service into 8 new cities, all of them major metro regions like Chicago and Los Angeles. This is done as part of Target's Restock service, a way for anyone to order certain goods online and have then arrive the next day. If that sounds familiar, that's because it is: Amazon does something similar with Prime Pantry.
Prime Pantry is a feature available to Amazon Prime customers; it enables those customers to order certain grocery and home items with a $5.99 shipping cost. Unlike Prime items which arrive in two days, Prime Pantry boxes are sent with ground shipping, with Amazon saying they usually arrive in four days.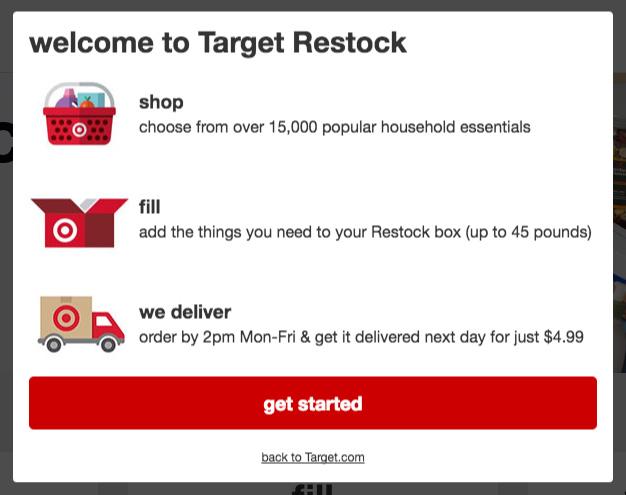 It's easy to see how Target's Restock service takes a page out of Amazon's book while making it better. For starters, Restock undercuts Amazon's Prime Pantry shipping rate by a dollar, and it also delivers the items to the customer by the next day. The only requirement to get that next-day delivery is placing an order by 2PM on a weekday.
The big difference for customers, though, is that Prime boxes can be shipped anywhere in the US, whereas Target Restock is a new service and its next-day delivery is limited to a small number of cities. That number, while still small, recently expanded to include Chicago, LA, New York, Atlanta, San Fransisco, Washington DC, Philadelphia, St Louis, and Baltimore.
Though not a huge expansion by any means, it does represent a big uptick in the number of people who now have Target as an option. More than 15k items are currently available through Restock, including things like cereal, boxed food, drinks, and paper towels.