Target Gift Cards for the holidays are digital cameras, too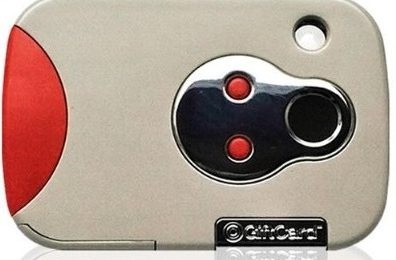 I think just about everyone has given or received a Target gift card at some point. That being said, half of the fun has always been finding a unique gift card to give to your friends and family. The company does offer a wide variety, already. But now they're spicing up the selection even more with a gift card that is a digital camera, too.
This way, when giving those you love a gift card, it can be a bit more personal. The 1.2-megapixel digital camera is built into the card and it features 8MB of memory. This can be used to store up to 50 pictures. It won't be the best of quality pictures, but we're talking about a gift card, here!
The card/camera comes with a driver disk, a USB cord, a voucher for 40 free prints from the Target photo center and an instruction manual. A self-timer is built-in, but you will need two AAA batteries to get to snappin'. These cards can be loaded in amounts from $50 to $1,000.