TAP TV turns any Bluetooth speakers into surround sound systems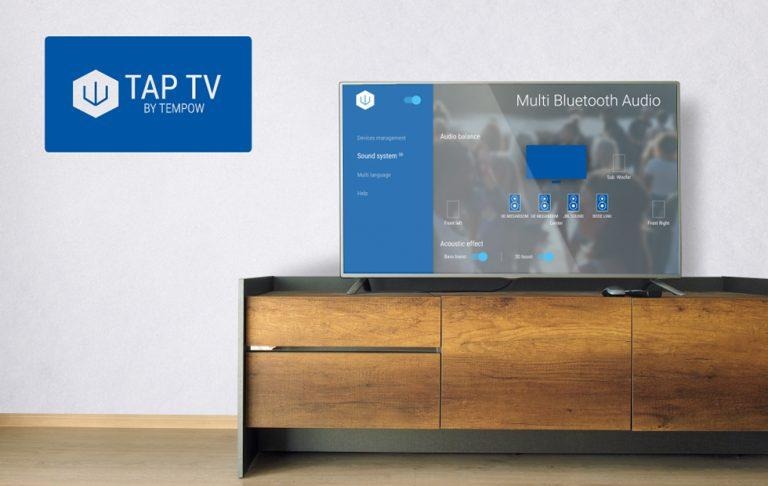 Tempow TV has introduced a new Bluetooth audio protocol it calls Tempow Audio Profile (TAP) TV. This new protocol is available to any manufacturer that wants to integrate it into Bluetooth-enabled TVs, streaming sticks, or set-top boxes. Among other things, TAP TV makes it possible to create a wireless surround sound system using any Bluetooth speakers, including the ones you may already have scattered around at home.
Tempow explains that its new TAP TV protocol enables Bluetooth speakers from any maker to be turned into either a 3.1 or 5.1 surround sound system. This would eliminate the need to purchase a dedicated multi-speaker system, such as Sonos, letting users pick their favorite speakers or use the ones they already own.
In addition, TAP TV brings support for multi-language viewing. Tempow explains that this feature utilizes Bluetooth headsets to enable each listener to hear the same content in their preferred language. Individual speaker and headset EQ can be customized, and it also offers controls for parents to set a maximum volume for a child's headset.
The personalization and sound control is made possible through a mobile app. Tempow is working to revolutionize Bluetooth technology, pointing out that it is often neglected despite being an increasingly common way to deliver audio. The company previously announced a partnership with Motorola that put the TAP tech on the Moto X4.
TAP TV follows this, being designed specifically for the home theater experience. The standard works with existing Bluetooth chips, making it — and its many features — an attractive addition for manufacturers. There are no stated hardware plans for devices that support TAP TV at this time.