Tango Super PC puts a gaming desktop in your pocket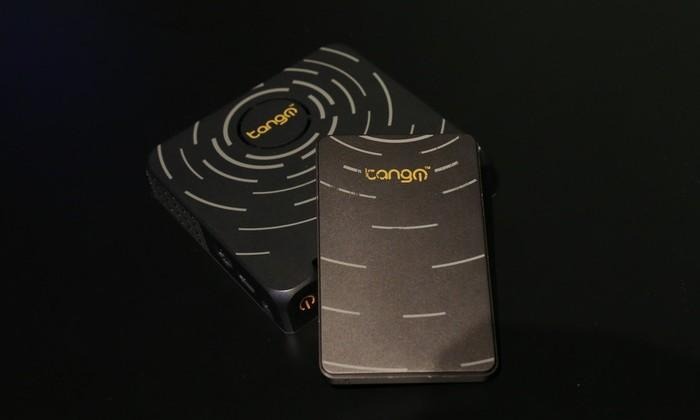 Ever wished you could take your PC games, not to mention documents, with you anywhere you go? If you did, then you might be in the same league as the creators of Tango Super PC, an attempt to reduce a decent gaming desktop PC down to the size of large, thick smartphone, a pipe dream that is about to come true if this project hits the production line.
Let's face it. Whether you are a gamer or not, the very idea of having your desktop with you in your pocket sounds like a dream come true. You are no longer tethered to your desk, your couch, or even to a single place. You can simply just disconnect, walk away, and reconnect somewhere else should the need arise. Of course, there have been plenty of pocketable computers, that aren't smartphones, in the past, most notable among them the Raspberry Pi, but none come close to the power that the Tango promises to offer.
2.5 GHz quad-core AMD A6-5200
Integrated HD8400 GPU
1 slot SODIMM DDR3 RAM, 2 to 8 GB
SATA III mSATA SSD up to 1 TB
It may not be the ultimate gaming PC, but for something you can carry around and take anywhere with you, it will definitely do. And all of that power for only the size of a smartphone. Well almost a smartphone, but really a phablet. A very thick phablet measuring 125 mm x 80 mm x 13.5 mm, weighing only 200 g. OK, there is a dock involved, which houses the connectivity ports and the fan and that one is a bit larger at 135 mm x 135 mm x 27 mm. But it's still not that bad, right? And yes, the docking station is needed if you want to practically do anything with the Tango, so either you take it along with you wherever you go, or you buy an extra one for where you think you will establish a second station.
The Tango Super PC is a pocketable computer, not exactly a portable computer. You will still have to connect it to a display, a keyboard, a mouse, and, more importantly, a power supply. So unless you carry those things around with you in your bag, you'll be better off with a dedicated laptop if you want to plop down anywhere for a gaming session. Most avid PC gamers, however, will probably prefer the benefits of bigger screens and more comfortable desks and chairs. That said, hardcore PC gamers will definitely want a beefier box than this. Unfortunately, just like a smartphone, upgrading the Tango after the fact is out of the question, except for the RAM and the SSD.
The Tango Super PC has had a rather successful crowdfunding run on Indiegogo and is now near its funding goal on Kickstarter. The project also seems to have AMD's attention and support, so issues of credibility are probably non-existent. If you do find this device intriguing and want to invest some of your hard-earned cash into it, better make up your mind quick. The campaign has just 3 days to go and is still a bit short of its goal, so they will definitely need all the support that they can get. There is a limited special offer that starts at $349 for 4 GB of RAM and 32 GB of SSD storage, with upgrade options available with upgraded pledges of course.
SOURCE: Kickstarter