Take Your DSLR Underwater With Polaroid's Housing Cases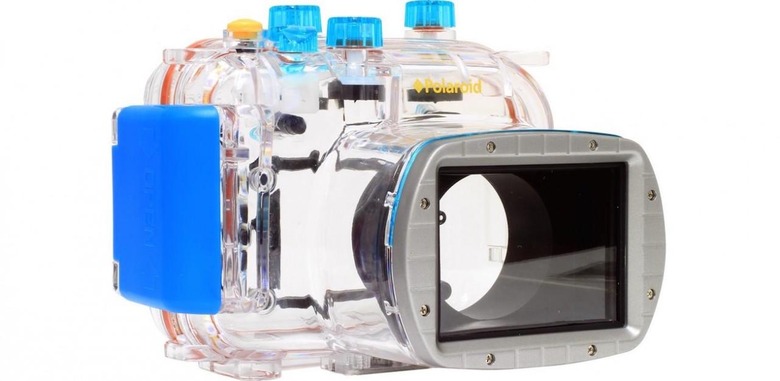 The idea of taking underwater photographs with a quality camera can be exciting, what with the beautiful things you might see and be able to capture. On the other hand, an expensive DSLR camera is probably one of the last things anyone wants to take near water, let alone under it. That's where Polaroid wants to help adventurous shutterbugs, with their waterproof housing cases that can withstand submersion up to 130 feet.
Just to be clear, these aren't underwater cases for putting a point-and-shoot camera or smartphone in, these are for full-blown cameras with detachable lenses from makers including Canon, Nikon, Olympus, and Sony. The cases are clear, made from high-impact polycarbonate, and even allow full access to a camera's control buttons.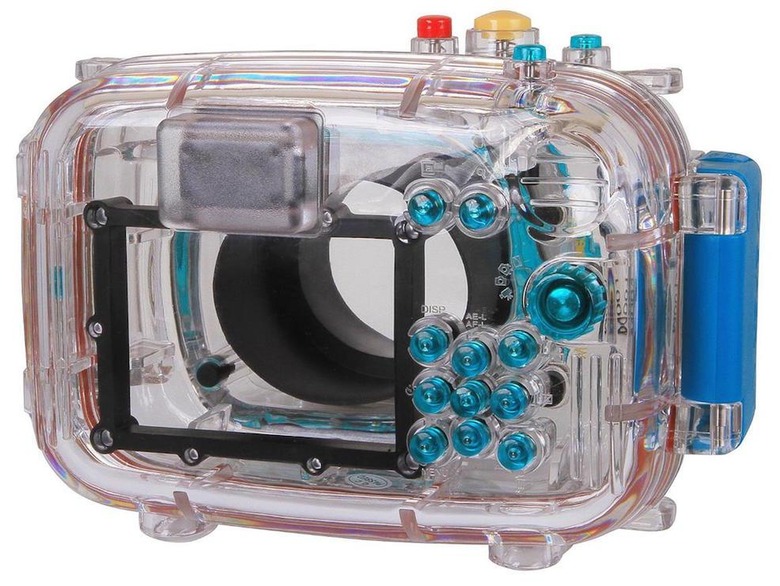 Polaroid notes that in addition to underwater situations, the cases can provide additional camera protection when shooting in environments with heavy rain, snow, dust, and mud. They've used quality viewing glass at the lens end of the cases, so images will turn out sharp and clear.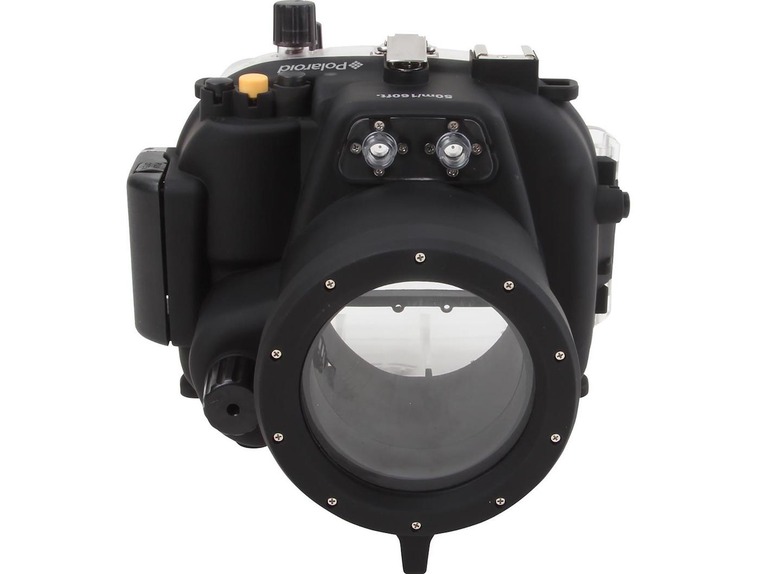 The dive-rated underwater housing cases are available on Amazon now for prices between $100 and $600, depending on the camera model they fit. Each one comes with a hand and neck strap, an o-ring, and water sealing lubricant. Below is a list of camera models and lenses with compatible cases available:
Canon
- Canon 70D (w/18-55mm lens)
- Canon 5D Mark 3 (w/ 24-105mm lens)
- Canon G1 X
- Canon G7 X
- Canon G11/G12
- Canon G15
- Canon G16
- Canon S110
- Canon T2I/550D
- Canon T3I/600D
- Canon T5I/700D
- T4I/650D (w/18-55mm lens)
Nikon
- Nikon Coolpix P7000
- Nikon Coolpix P7100
- Nikon D7000 (w/18mm lens)
- Nikon D7100 (w/18mm lens)
- Nikon J1 (w/10mm lens)
- Nikon V1 (w/10mm lens)
Olympus
- Olympus EM5 (w/12mm lens)
- Olympus EM5 (w/5-17mm lens)
Panasonic
- Panasonic GF2 (w/14-42mm lens)
- Panasonic GF3 (w/14-42mm lens)
- Panasonic GF5 (w/14-42mm lens)
- Panasonic GF6 (w/14-42mm lens)
Sony
- Sony A6000 (w/16-50mm lens)
- Sony A7 (w/ 27-70mm lens)
- Sony Alpha NEX-3 (w/16mm lens)
- Sony Alpha NEX-3N (w/18mm lens)
- Sony Alpha NEX-5 (w/16mm lens)
- Sony Alpha NEX-5N (w/16mm lens or 18mm lens)
- Sony Alpha NEX-C3 (w/16mm lens or 18mm lens)
- Sony NEX 6 (w/16mm lens or 18mm lens)
- Sony NEX 7 (w/16mm lens or 18mm lens)
- Sony NEX-5R (w/18mm lens)
- Sony RX100
- Sony RX100 Mark 2