Take command of your space, Star Trek style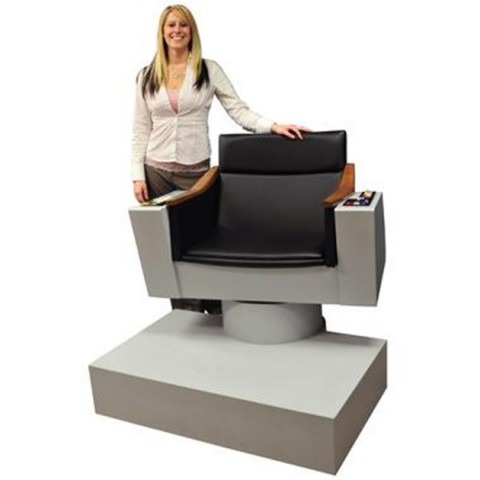 Is that everyday desk chair a bit too bland for your taste?  Do you want to feel less like Dilbert and more like Capitain Kirk?  If so, we have just the chair you've been looking for.
Imagine meeting with clients or watching the big game while sitting in your very own Star Trek Command Chair.  It swivels, it has light-up controls and it uses sound effects from the original TV series, making it quite possible to live out all your childhood Star Trek fantasies.  All you have to do is pretend you're in outer space.
For $2,717.01 (plus $400 shipping and handling), you could own this fully-licensed geek masterpiece, currently available through SkyMall.
[via Tech Digest]