Tag-Heuer offers glasses for night driving using Squadra Night Vision Optics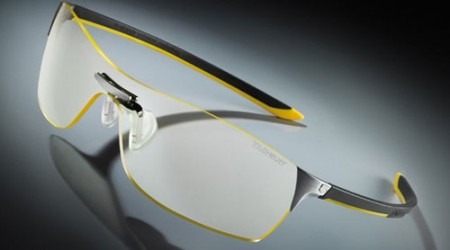 I am familiar with the Tag-Heuer brand as the maker of some really cool watches. I didn't know the company also made glasses. The company is showing off an interesting set of glasses that are for nighttime driving.
The eyewear line has Squadra Night Vision optics, which aren't night vision like you might hope where you can see in darkness. These night vision optics lenses are designed to give the driver better vision and more resolution when driving.
I guess the optics work decently enough, they have been used by numerous profession racing drivers during night races. The glasses promise to reduce eye fatigue and come in two shapes. Each of the shapes will set you back $450.
via Luxist