TAG Heuer Bluetooth Headset is all about luxury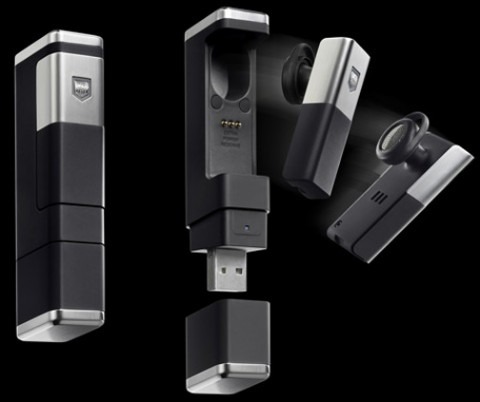 TAG Heuer products have always been about luxury and they probably always will be. But the company typically noted for its out of this world watches is now releasing a bluetooth headset that's unlike anything we've ever seen before.
This new headset only weighs 40 grams and takes up residence in a flash drive when not attached to your ear. The flash drive doubles as a USB charger, so you can take the device with you anywhere at anytime to have a chat. It's capable of up to 4-hours of talk time.
The sleek design of this TAG Heuer model means there are absolutely no cords used. And that means less bulk in your pocket when on the go and a decreased likelihood of malfunction. Unfortunately, we have no word on pricing or when this gadget will be available, but you can pretty much bet on it being expensive.
[via Gizmodo]