Tablo Dual is an over-the-air TV DVR for cord-cutters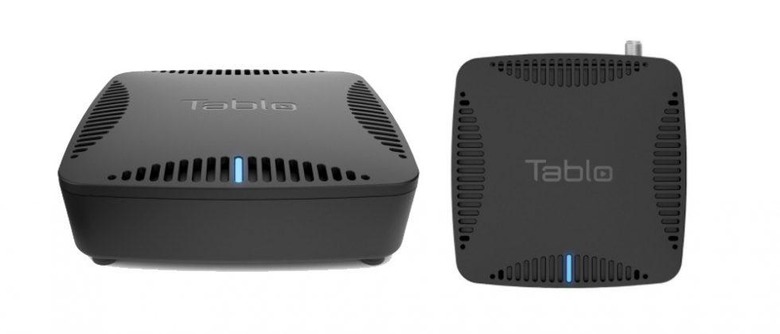 Tablo has announced the launch of a new product for cord-cutters, the Tablo Dual DVR for recording over-the-air television. The Tablo DUAL builds upon the original Tablo Over-the-Air DVR the company previously released, though it comes with a smaller design and more features. Among other things, the Tablo Dual DVR includes 64GB of built-in storage, which Tablo says can be used to record up to 40 hours of high-definition videos.
Over-the-air television, of course, is the TV programming you can pick up and watch for free using an antenna. The use of a DVR such as the Tablo Dual means you can record this free content for watching later on, an overall attractive option for those who have ditched traditional and OTT TV services. The technology works the same, though, regardless of the fact you're recording OTA content.

Users who need or want to record more than 40 hours worth of content have the option of adding a USB hard drive to the DVR, of which the model supports capacities up to 8TB. As mentioned, this new model is smaller than the original, measuring in at 20-percent smaller. As the photos show, this model also includes large vents to help keep it cool and, therefore, quiet.
Tablo Dual offers a 2-Tuner design and it can be used with Ethernet or WiFi. This enables users to stream their saved content to connected devices such as phones, tablets, laptops, gaming consoles, smart TVs, and streaming set-top boxes. The company also offers Tablo Connect, a streaming service for when you're outside of your home network so that live TV and recorded shows can be watched anywhere.
The Tablo Dual DVR will be available starting on June 4 for $249.99 USD via Best Buy, and in Canada for $329.99 CAD.
SOURCE: Tablo TV