T-Mobile USA offers free copy of The Avengers to Samsung Galaxy S III owners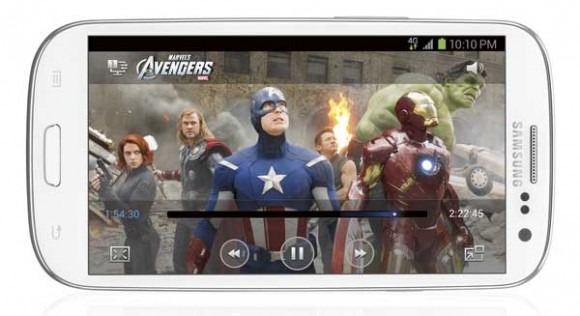 If you're the owner of a Samsung Galaxy S III smartphone on the T-Mobile USA network, and happen to like super heroes, you're going to love this. T-Mobile USA has announced that it, and Samsung are going to be enhancing features for all Galaxy S III smartphones on the T-Mobile network. That means new features will be added for both new buyers and existing customers.
The updated feature set will begin rolling out on September 25. The coolest part about the updated feature set is that Samsung and T-Mobile will begin offering the Marvel film The Avengers free for new and existing customers. The movie will be available as a virtual download for existing customers via the Samsung Media Hub and will be preloaded on new S III devices.
The movie will only be offered for free on the T-Mobile network. T-Mobile customers will also be able to wirelessly share the content to compatible TVs via the AllShare Cast feature and the AllShare Case Wireless Hub. The Avengers is being offered on September 25, which is the same day the movie hits Blu-ray, pay-per-view, and DVD.
The AllShare Cast Wireless Hub is a new accessory that will sell for $99.99 with availability set for September 24. Using that hub, T-Mobile customers will be able to watch streaming content from the smartphones on the bigger screen in the living room. It's very cool to see T-Mobile and Samsung offering the biggest movie of the year at no cost to all T-Mobile S III owners.